Images
---
Happy Snaps from our Horse Family.
---
May 2018
---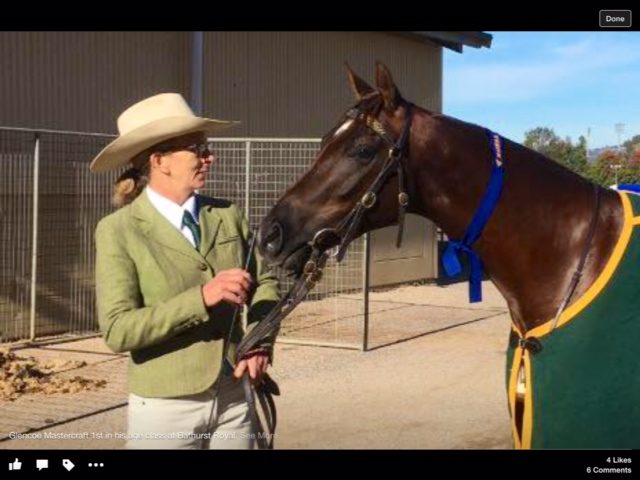 Lynda Pattullo and Her 2016 purchase of the then Yearling, Glencoe Mastercraft at their first showing. Together they have become a force to be reckoned with in the Show ring, recently taking out both Champion Led and Champion Working ASH in the 2017/2018 Show season, as well as winning a Futurities.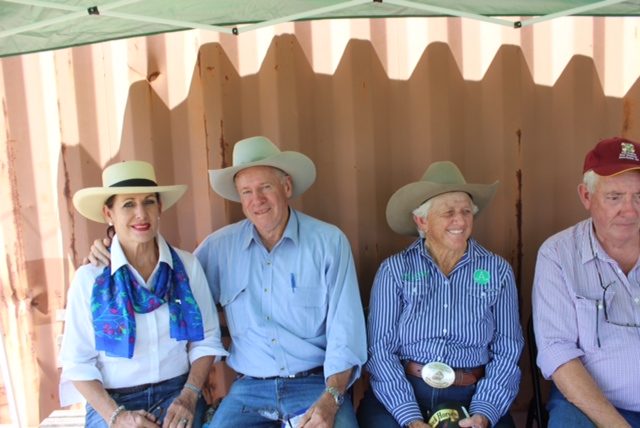 Happy purchasers at our March 2017 Sale, Delta and Bill Sparkes who purchased a young, going mare, Pledge Dedication (Glencoe Abstract/Glencoe Perfect Solution)- now Delta's favourite mustering mare. Gwen MacMillan who purchased The weanling colt, Glencoe Perfect Pete, who has gone on, as a yearling-to be sashed Champion Led ASH at several Ag Shows, as well as winning his Led Yearling Colt class at the 2018 ASH Nationals. Gary Mason, an onlooker.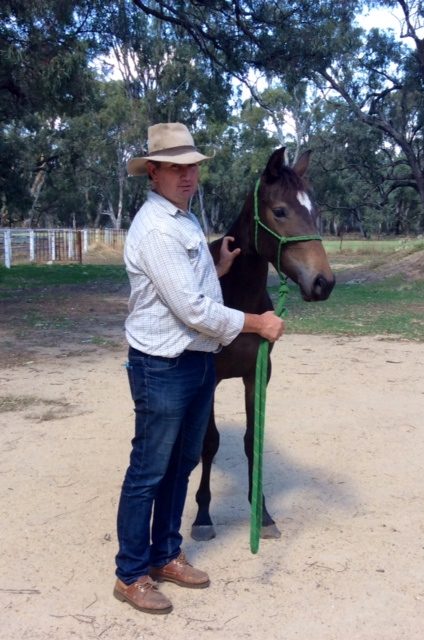 Jason Tonisson taking delivery of Glencoe Altise (Glencoe LastWord/Glencoe Cabachon) one of two yearling fillies purchased by him, Kylie and family at our March, 2017 Sale. These fillies have gone on to join their stallion, Glencoe Rembrandt- successfully playing top class polo, and a young gelding, Glencoe Jack Spratt, also destined for the polo field.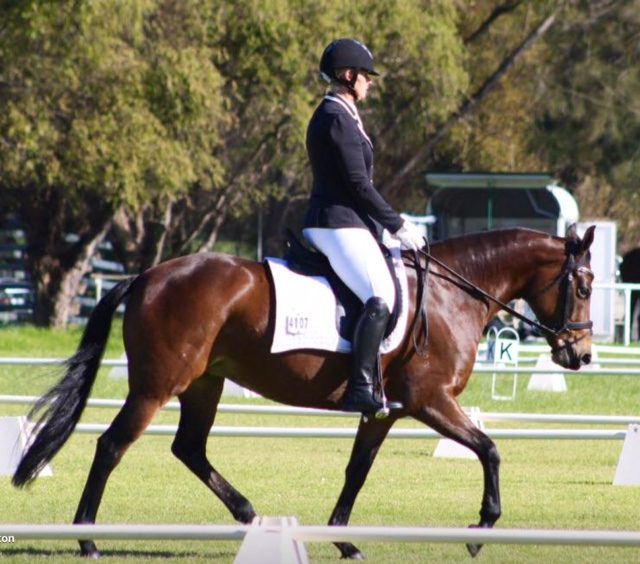 Yvette Norrington and Glencoe Caddy, (Glencoe Last Word/ Glencoe Cabachon) have had considerable success in both the Show and Dressage arena for owner, Terry Snow, Willinga Park, Bawley Point, NSW.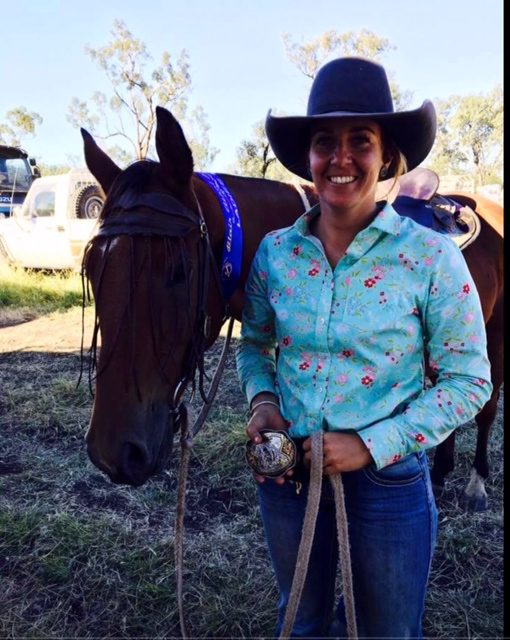 Briallie Guaran and Glencoe Oddmark, ( Glencoe Abstract/ Glencoe Perfect Puzzle)purchased at our2009 Sale Winning their First Ladies campdraft, 2017.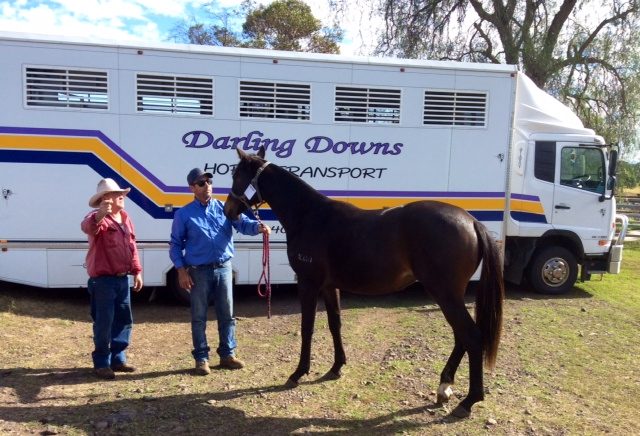 Glencoe Pretty Neat- (Glencoe Last Word/Glencoe Trick or Treat)sold to Kellee Campbell, McDade, Texas, USA, heading south to trainer Steve Hart, ACT, to be prepared for export in 2018.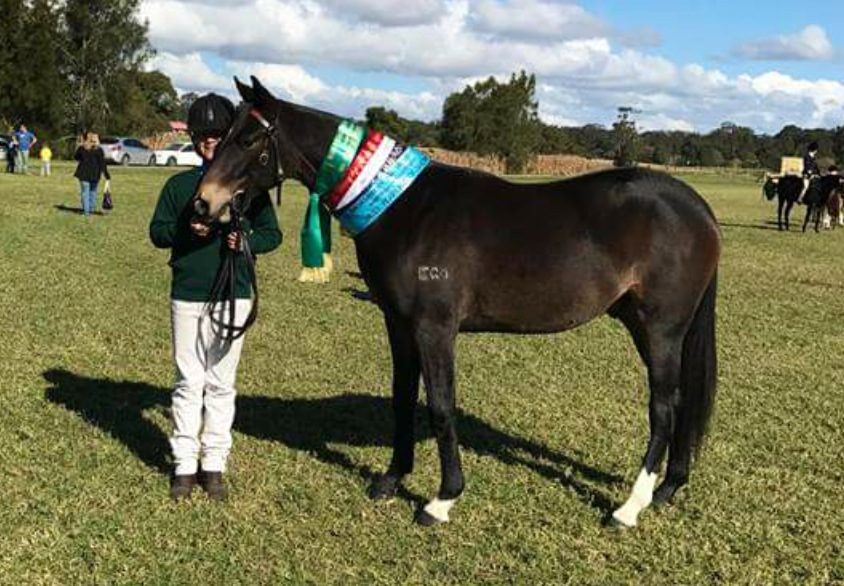 Glencoe Small Talk ( Glencoe Last Word/Glencoe Jays Image) and his young owner, Teagan Todd. "Roo," as he is affectionately known, has been a winner for the Todd family ever since he was purchased at our 2017 Sale.
A proud and happy Steph Carter and and Glencoe Wordsmith (Glencoe Last Word/Vet School Melody), at one of their first competitions in 2017. Steph had only just purchased Smithy in August 2016, as an overfat, green broke gelding- testament to the bond these two built up from the very beginning of their partnership.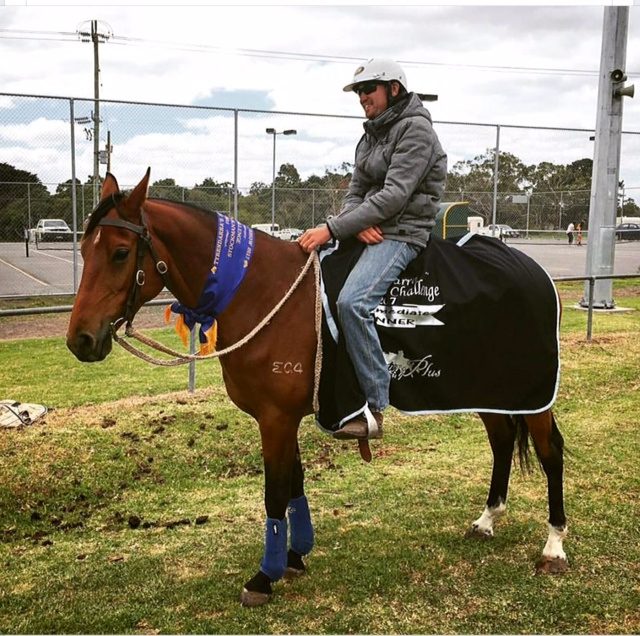 A very tired but happy combo, Alex Miles and Glencoe Maybe Better ( Glencoe Abstract/ Glencoe Neon Rose) after winning a Challenge, at their first attempt, in 2017. Maybe was purchased as a yearling at the ASH Nationals in 2015.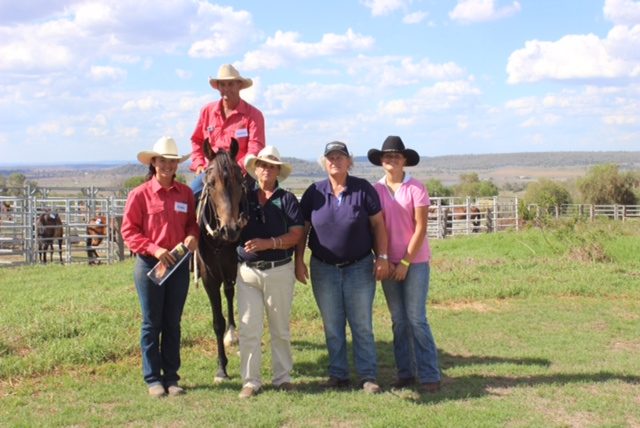 The top selling Lot at our 2017 Sale, Glencoe Pillow Talk – a full sister to Glencoe Last Word-selling for $16,500. Ridden by Lachlan Glasser, and from left, Codie Glasser who handled this filly since a baby, Lynne Glasser, The purchaser Pam Murphy and daughter.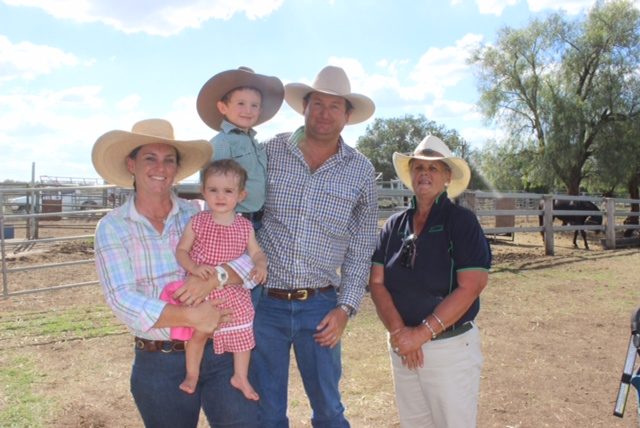 The Harriman family from Muttaburra, Libby, Kelvin, with their children, Bob and Bella were repeat buyers at the 2017 Sale.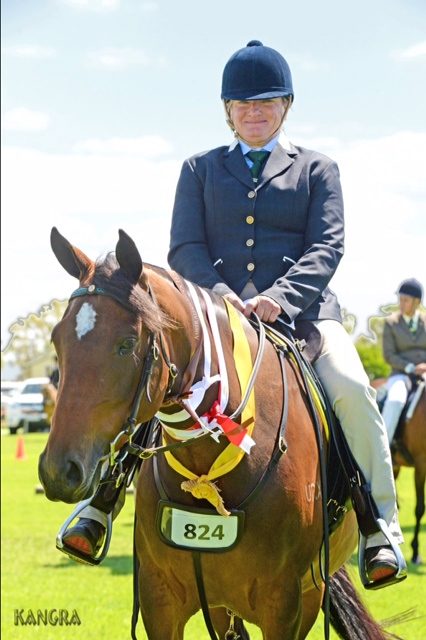 Katrina Copping, from South Australia with her Glencoe Last Word mare- Ellora Dannan, have formed a winning partnership, rarely coming home from competition without ribbons.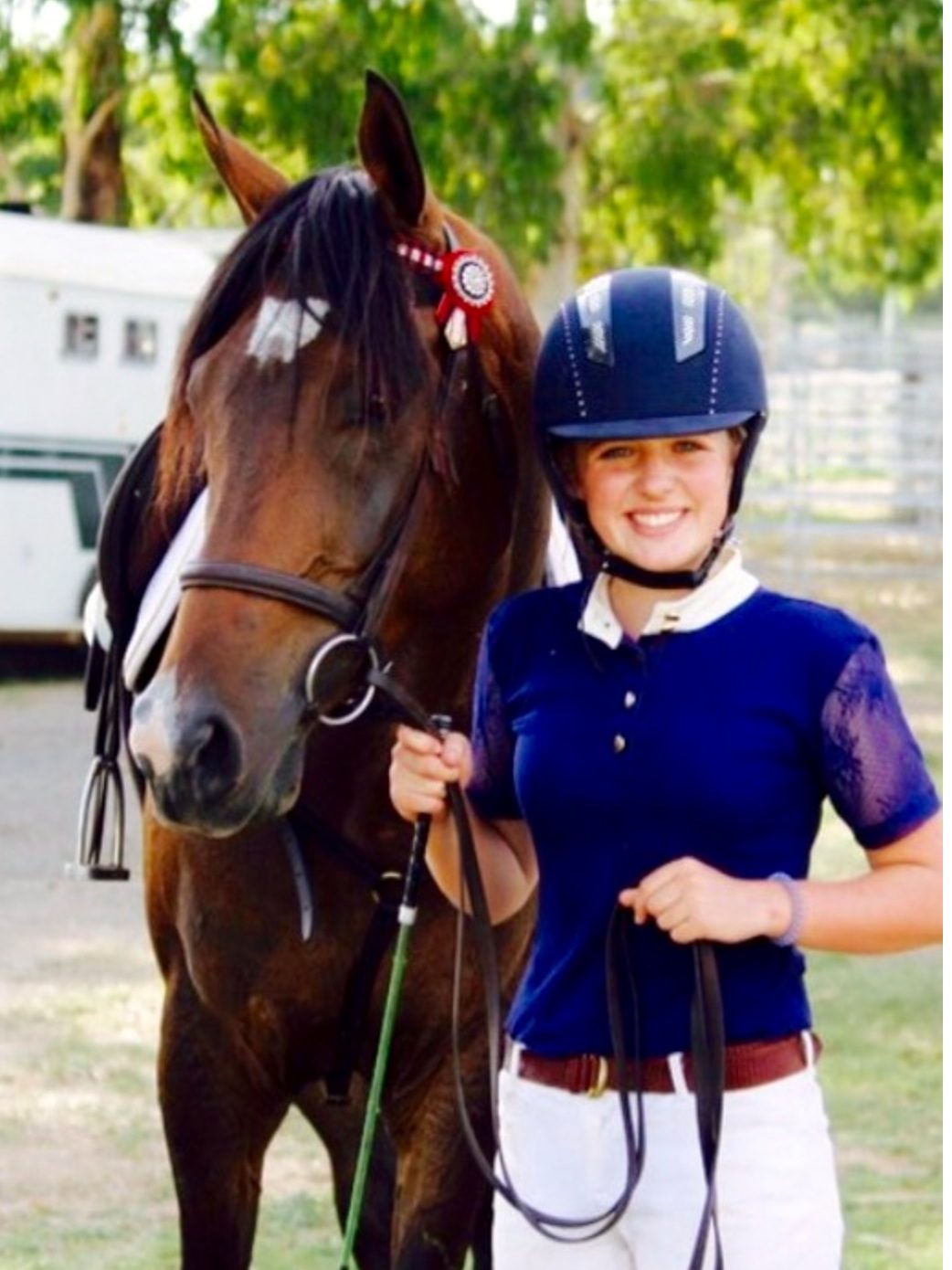 Georgina Speedy from St George, Qld, and Glencoe Costalotta (Glencoe Last Word), 2017 was the first of many really tremendous wins for this duo. From Led, Working ASH classes, Showjumping, Hack Championships, they have won them all in fine style.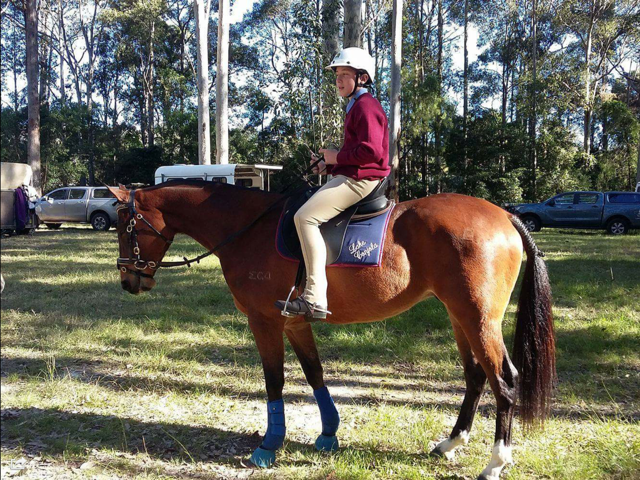 Jean Egans young gelding Glencoe Heads Up, ( Glencoe Last Word/ Glencoe Clue), Ridden here by her son, has begun a remarkable career for the family, competing in everything from Pony Club to Dressage, with many wins and Championships.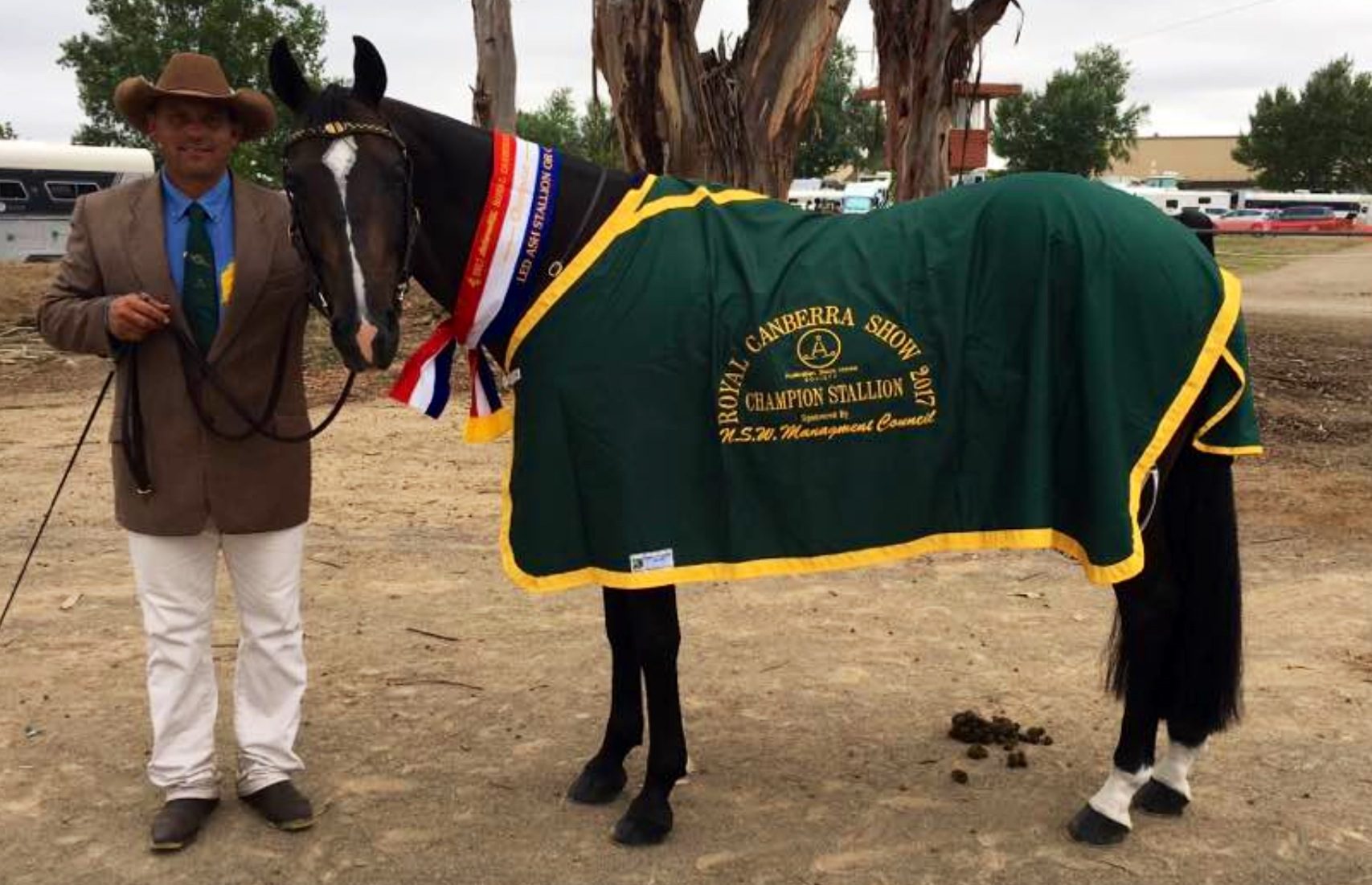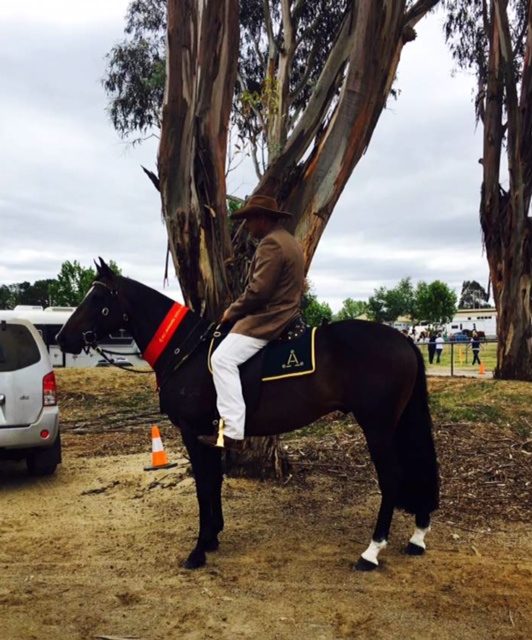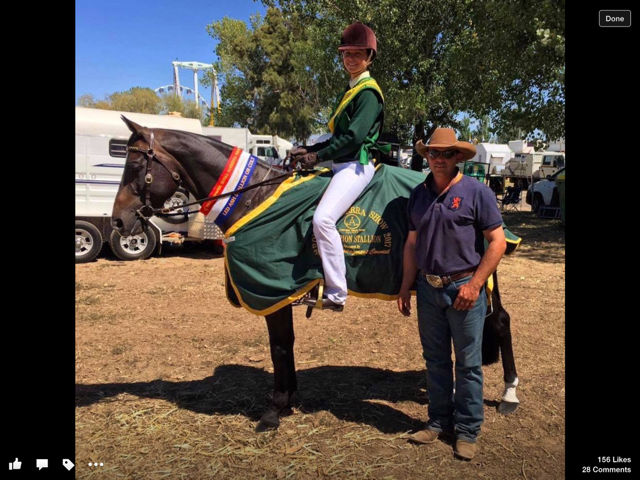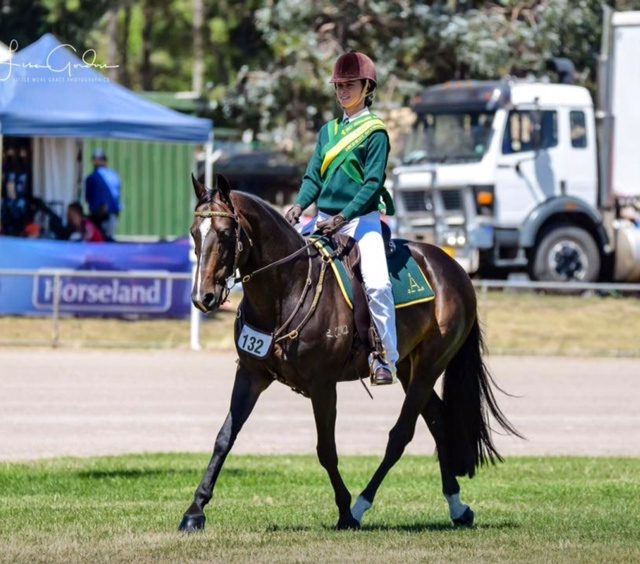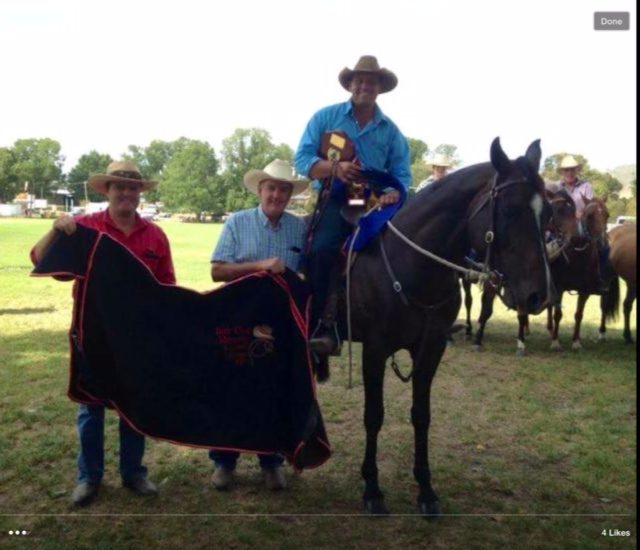 Glencoe Wildcard (Glencoe Black Jack/ Perfects Portrait) had a great 2017 Canberra Royal Show for his owners the Chester and Piper families. Shown by Shane Piper he was Champion Led ASH stallion, placed 2nd in his working class before being ridden to Victory in the ASHLA event by Emma Donnelly. Then he went on to win a Futurity, placed in several classes at the 2017 Sydney Royal, before going home to muster sheep.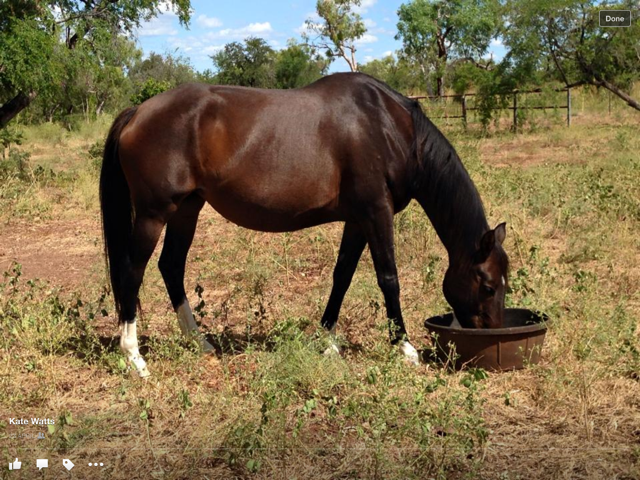 Illyria Blue and Glencoe Patricia, enjoying the green feed.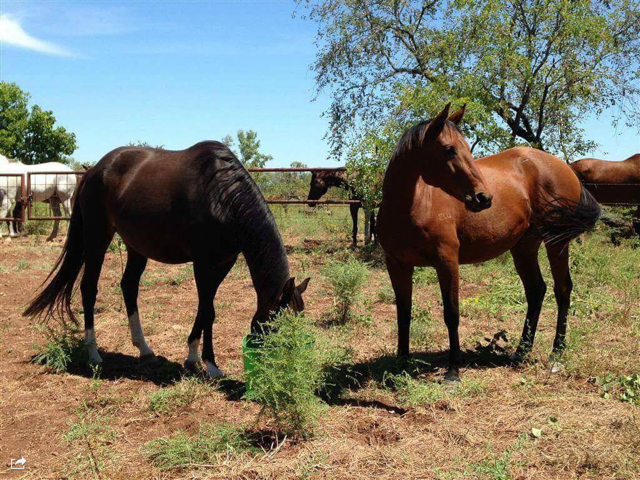 Glencoe Patricia ( Glencoe Abstract/Glencoe Patrice) was purchased unbroken and not in foal, but has since broken in, and is due to foal to Glencoe Last Word in 2018.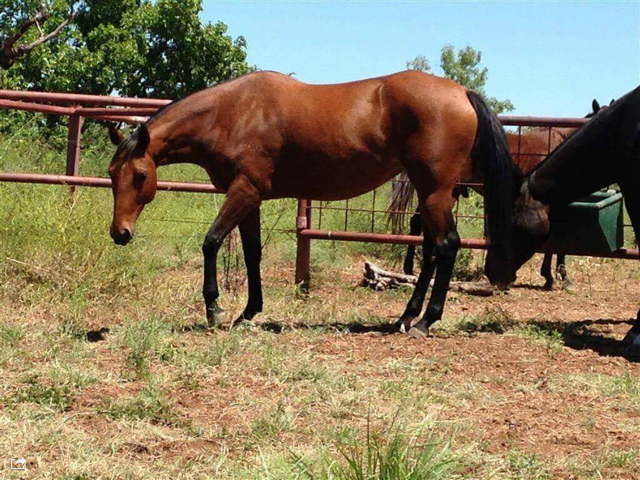 Glencoe Jays Image ( Glencoe Abstract/Jays Barbie Doll) was purchased in foal to Glencoe Last Word, and also delivered a quality colt foal in spring, 2017 for Kate.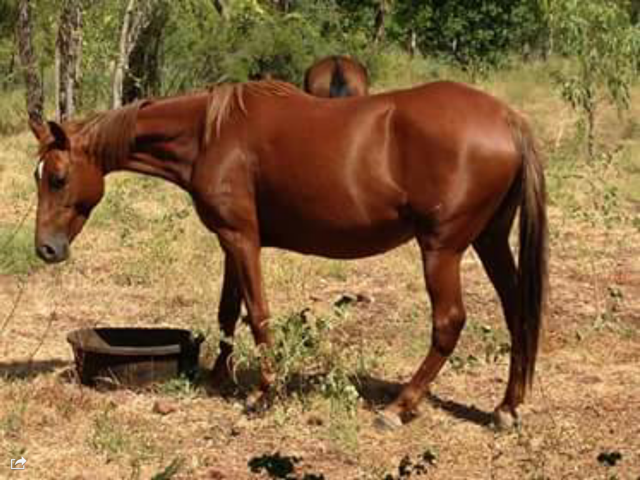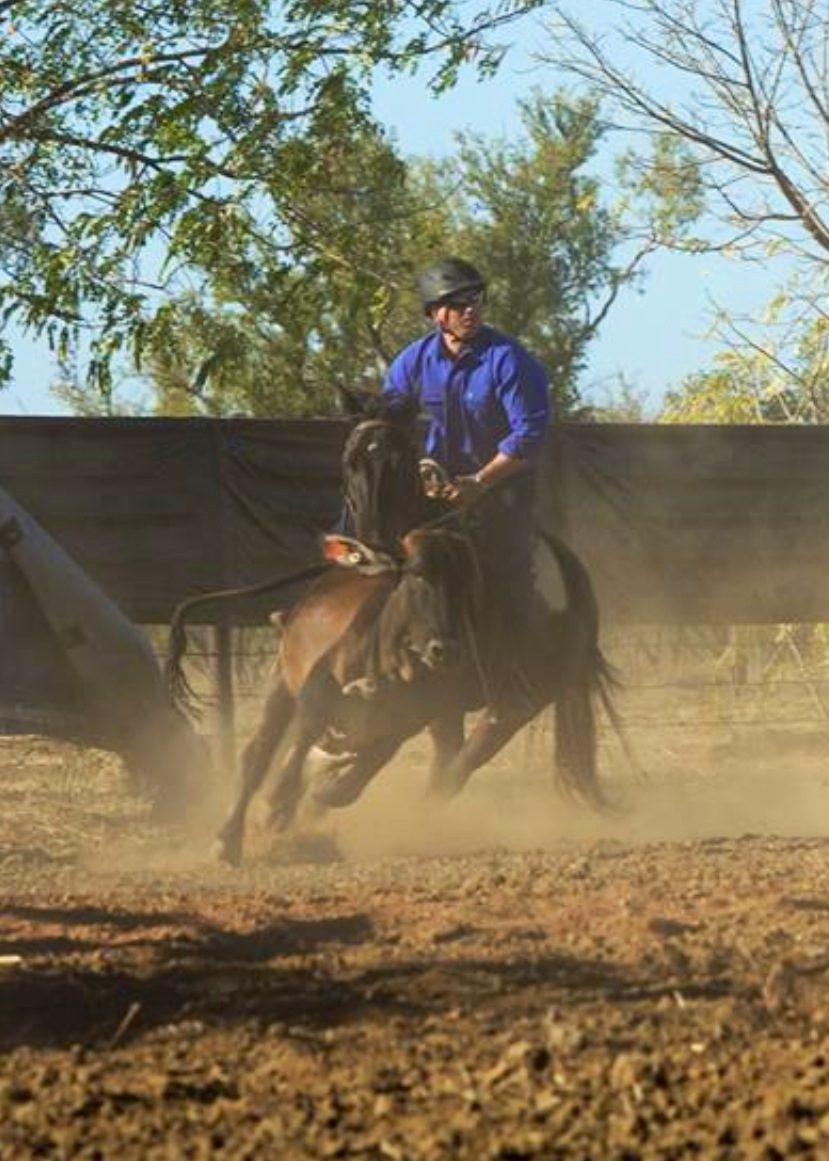 Anthony Elliot, Limbunya Station Manager, Northern Territory, riding his just 4 year old mare Niagara Eclipse. These were her first runs, and she did final at her second 'draft. She is by Glencoe Last Word. A very happy combination.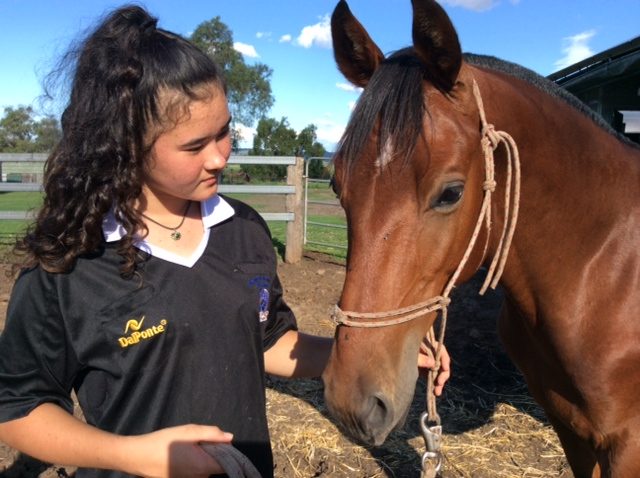 Codie Glasser with Glencoe Maybe Better, Dec, 2014. Codie handled Maybe as a baby foal Christmas, 2013, and continued on with him 12 months later. A real gentleman, never a "colts" colt.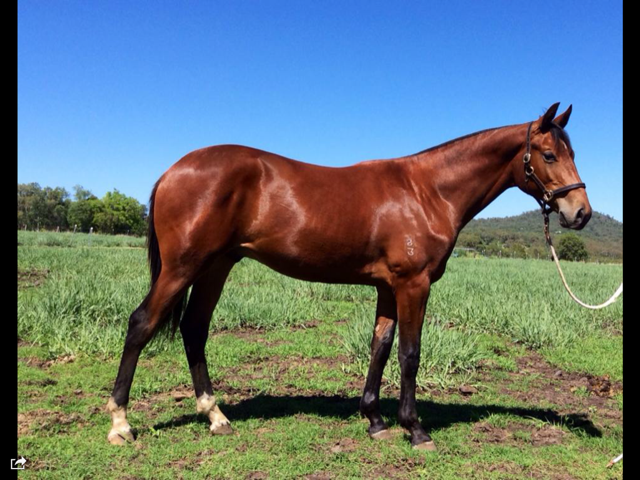 Maybe posing for ASHS Fountain of Youth Sale, April, 2015.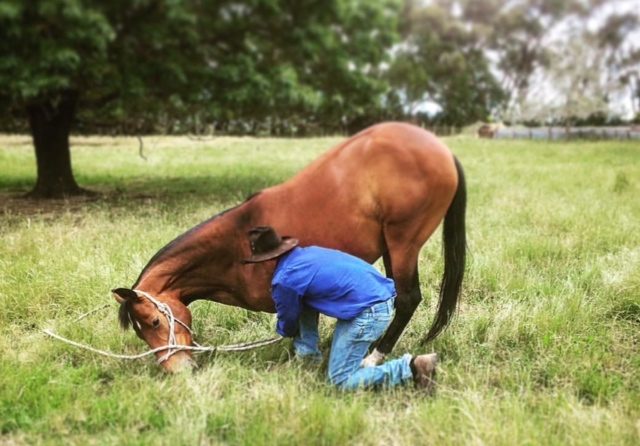 Most recent pic with his purchaser, Alex Miles. Alex very happy with this youngster.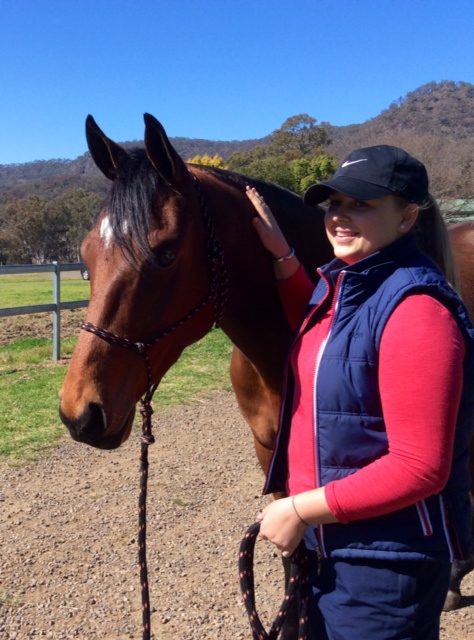 Steph taking delivery of Glencoe Wordsmith, aka Smithy.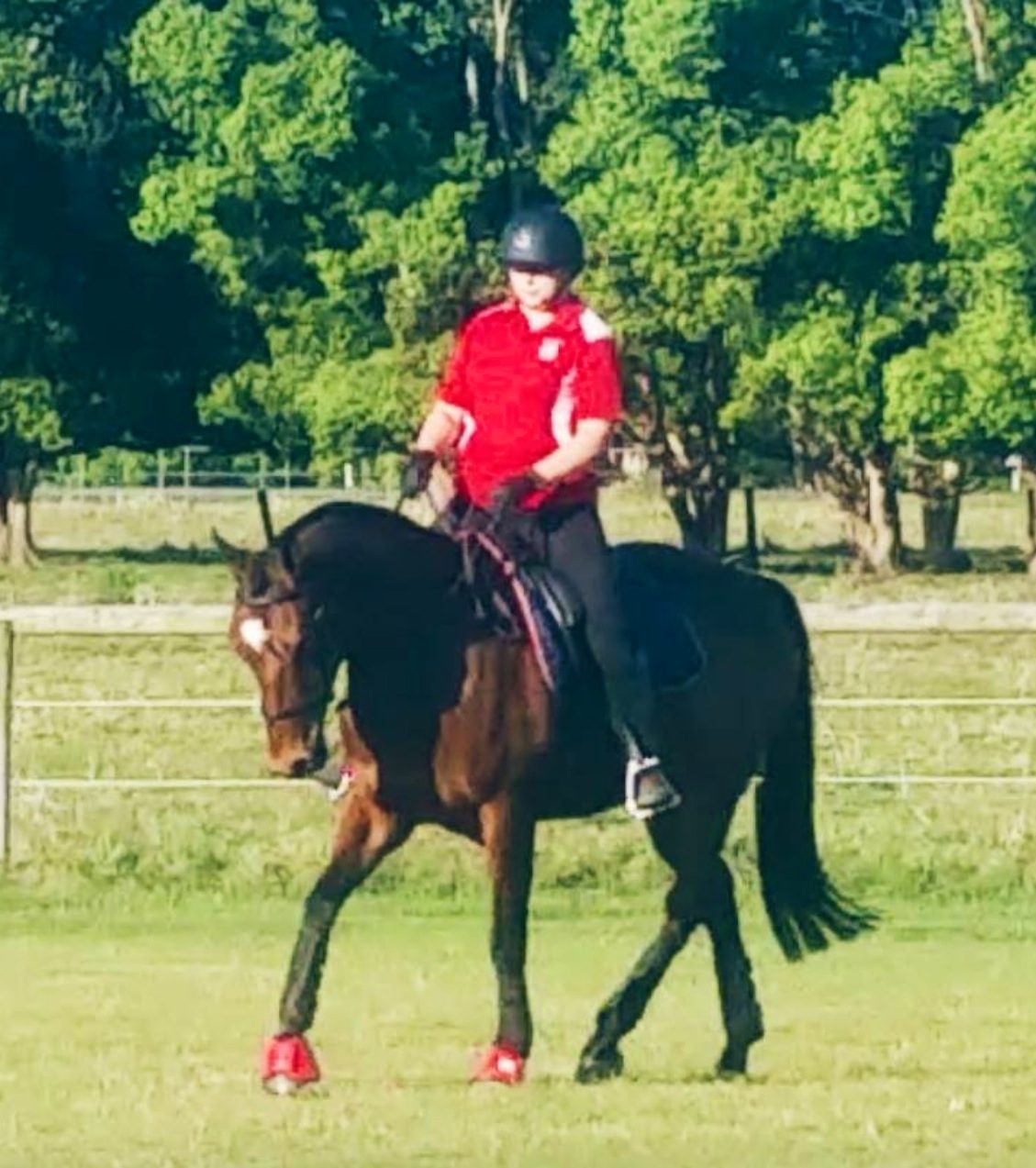 Getting to know one another.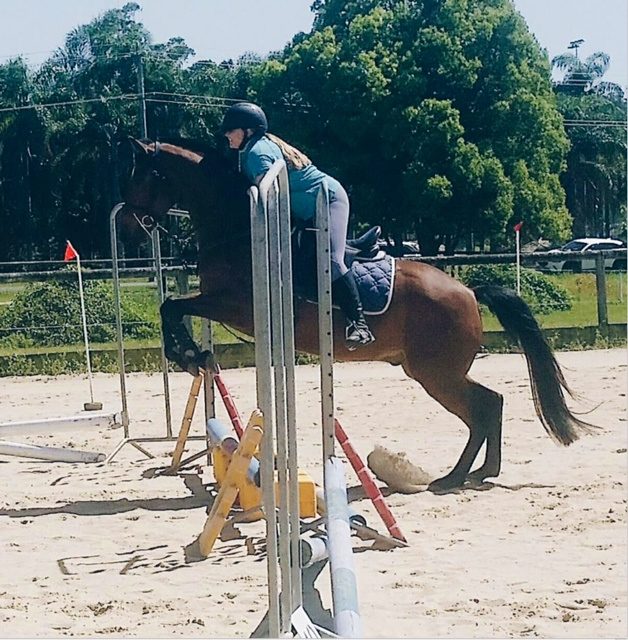 First jumping attempt – certainly showing plenty of clearance and style!!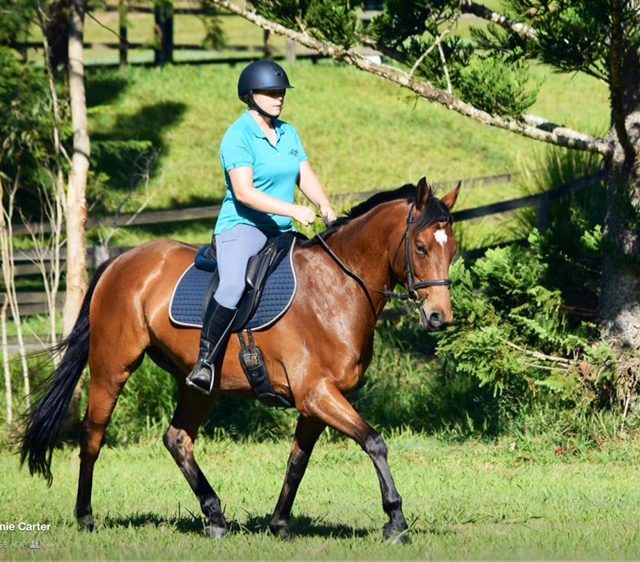 Just out and about in a beautiful Landscape – growing his mane so as it can be plaited for competition.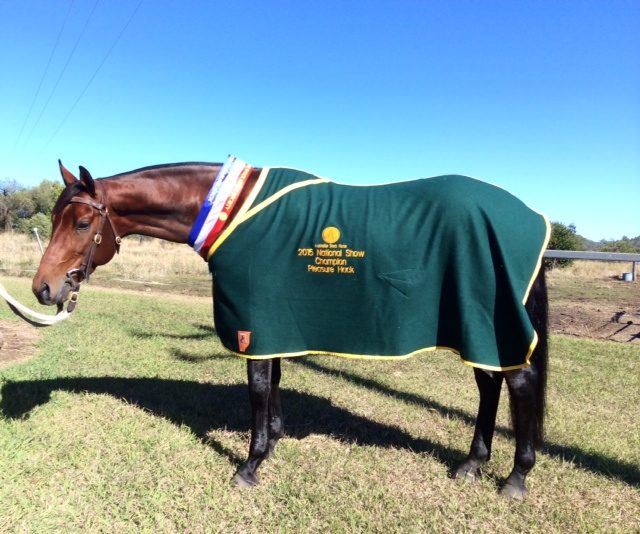 A very tired Craftsman after his return from the ASHS Nationals, 2015.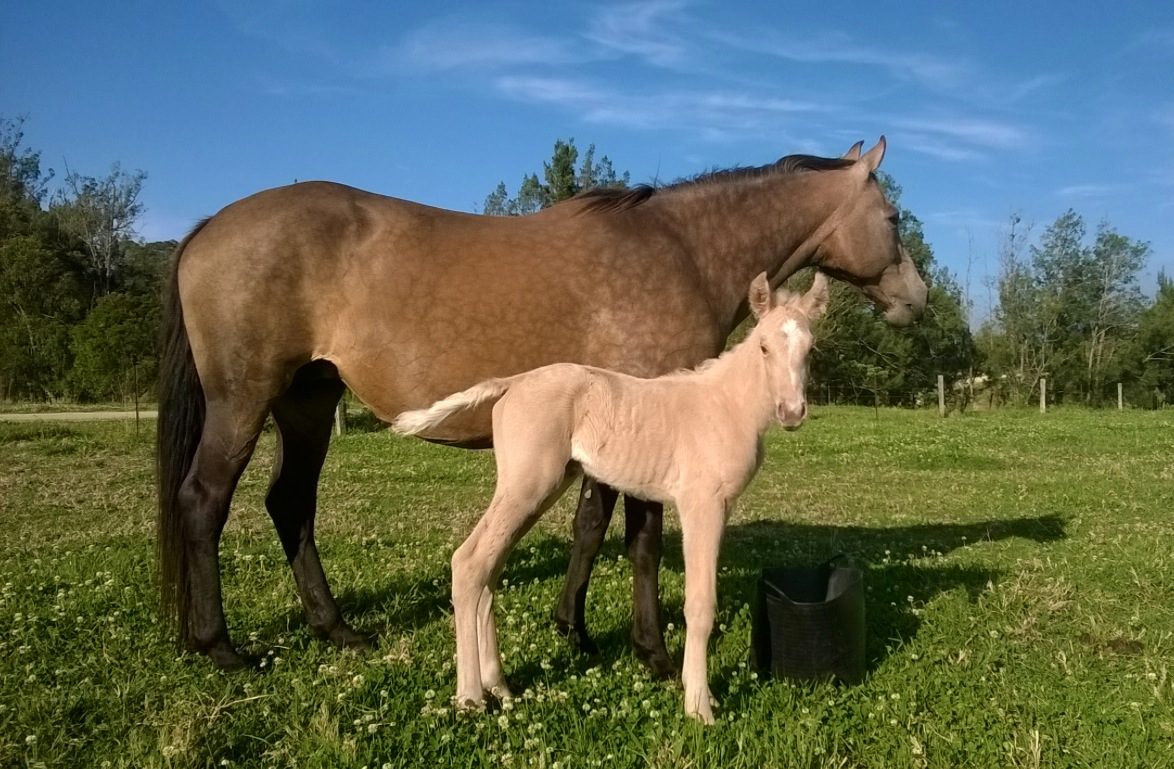 What a surprise! Kylie Blanchs' mare presented with a pretty filly foal, by Glencoe Abstract- the first he has ever sired this colour! I think the mare had quite a bit to do with the colour.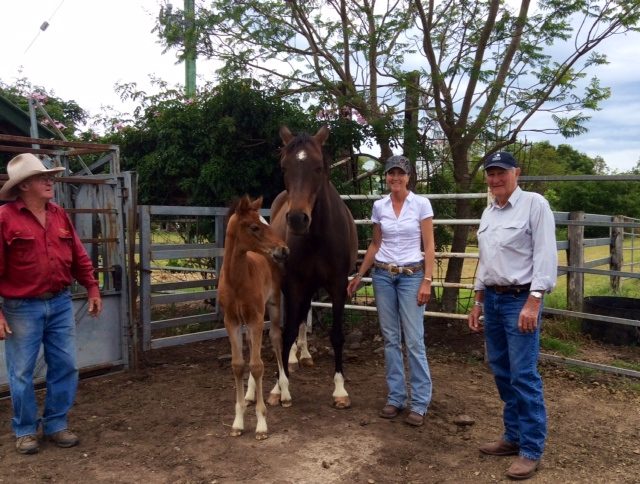 Max, Kylie and her Dad, Doug Blanch checking out our colt foal by Hoaths Peter from the Glencoe Last Word mare, Illyria Blue. 10 foals this season- 6 colts and only 4 fillies. Two mares slipped their babies during the dry. This little chap is going to be a tall boy, lots of leg under him.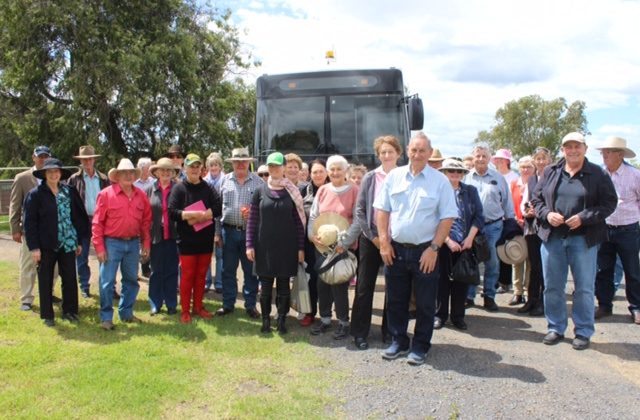 Great lot of visitors on the Thoroughbred bus tour, most enjoyable.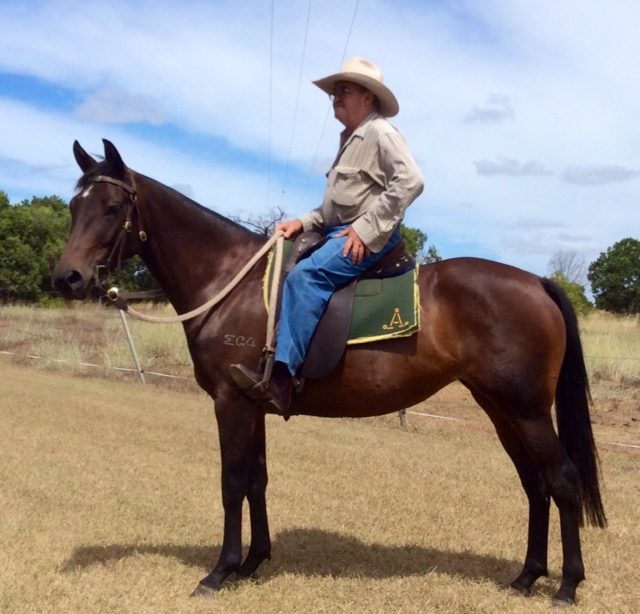 Max riding 3 year old Glencoe Answer- this pair won the Working ASH class at a local Ag Show. She is by Glencoe Last Word from a Quidong Absalom mare, Glencoe Clue. This mare, according to Max is one of the smartest horses he has ridden, just wishes he was 30 years younger!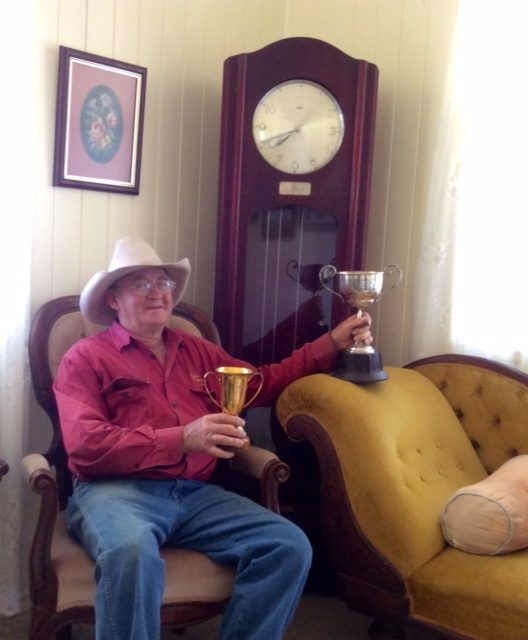 Max "posing" with his trophies. 1964 Warwick Gold Cup, 1967 Chinchilla Grandfather clock and his 1st ever campdraft trophy, won in 1953, at 11 years of age.
So happy with this advert, featuring a photo that I took of Glencoe Craftsman, August, 2015.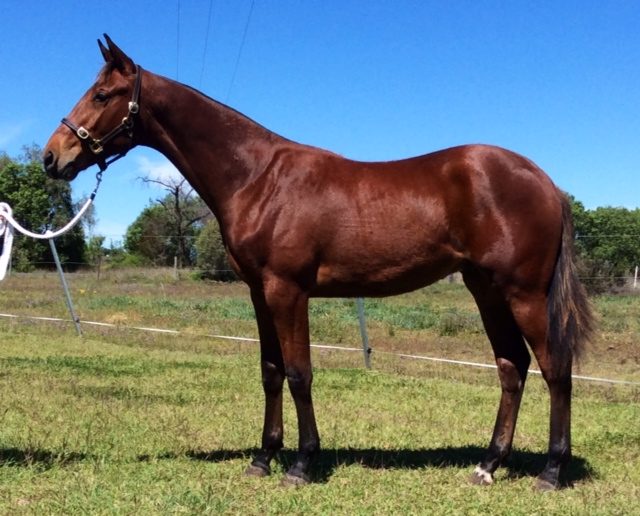 Glencoe Better Still, a colt by Glencoe Craftsman, from Glencoe Neon Rose, pic taken in September, when he was just 12 months. One of two yearling colts to be offered at our Sale, 12/3/2017. Full brother, Glencoe Even Better sold at 7 months in 2015, to Amanda Day, West Aust.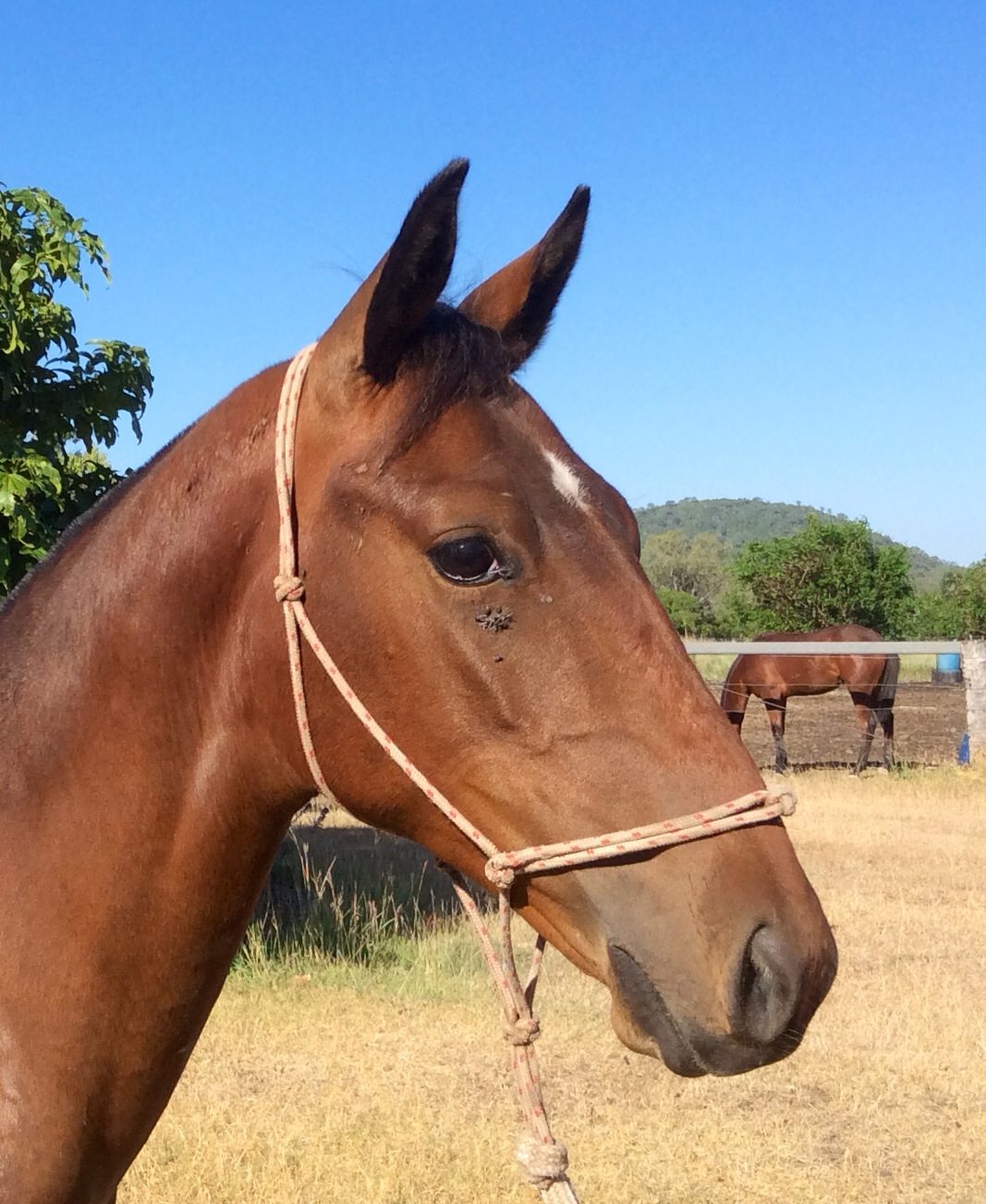 Glencoe Trade Secret, a full brother to Glencoe Craftsman. Just in for Sale prep now at 13 months, has the most beautiful Stockhorse head and outlook.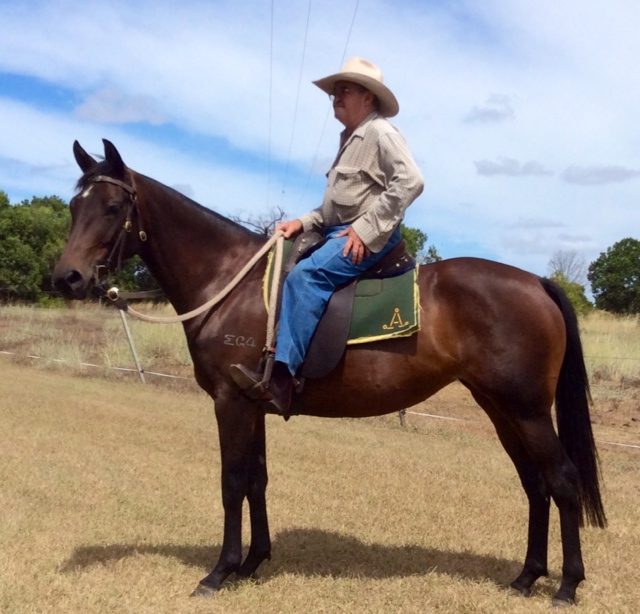 Max and Glencoe Answer at home.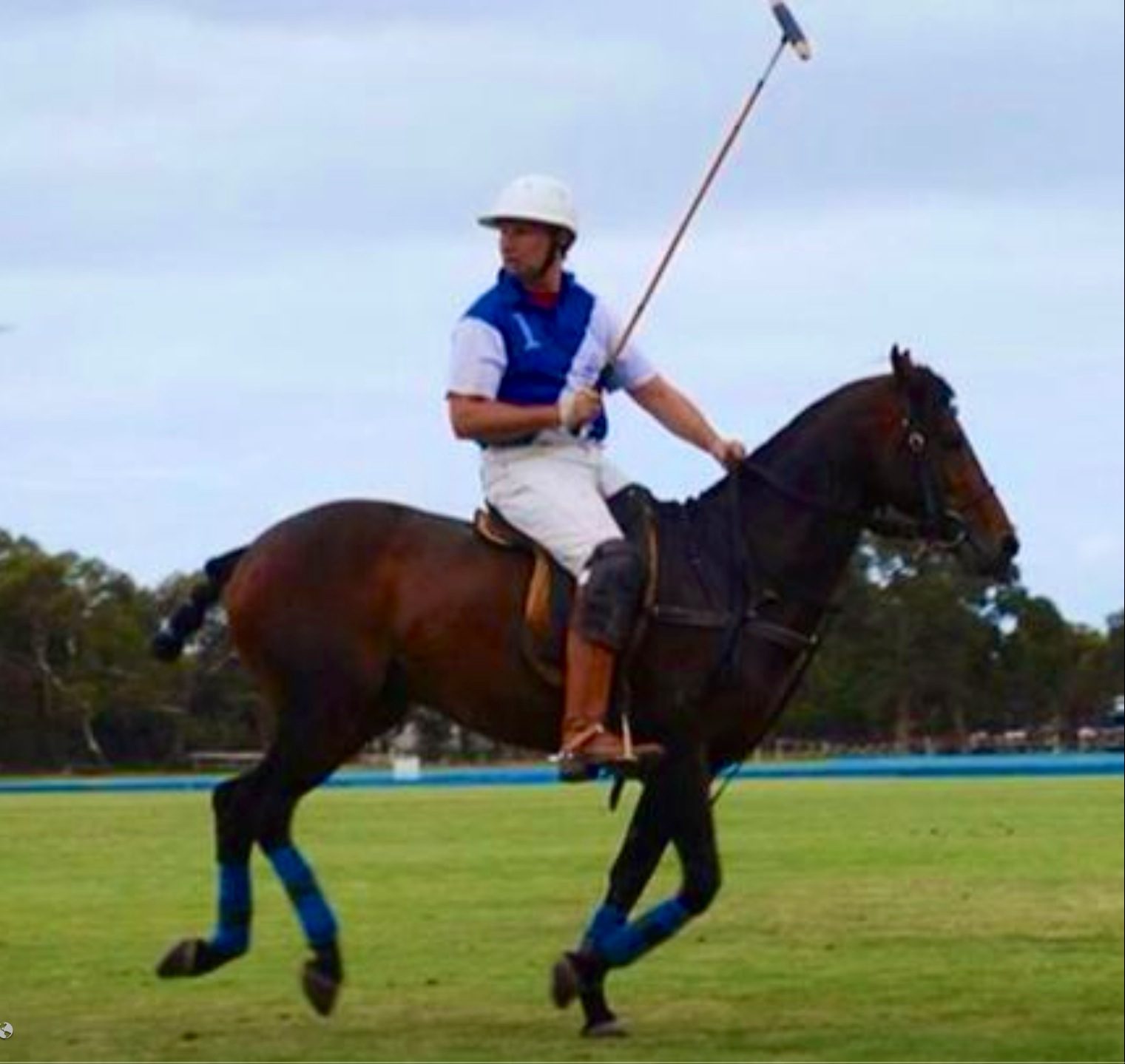 Jason and Glencoe Rembrandt on the polo field.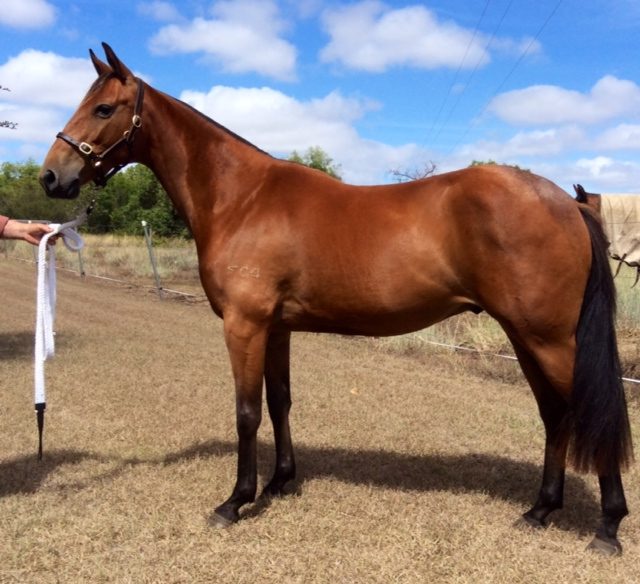 2 year old Glencoe Jack Spratt.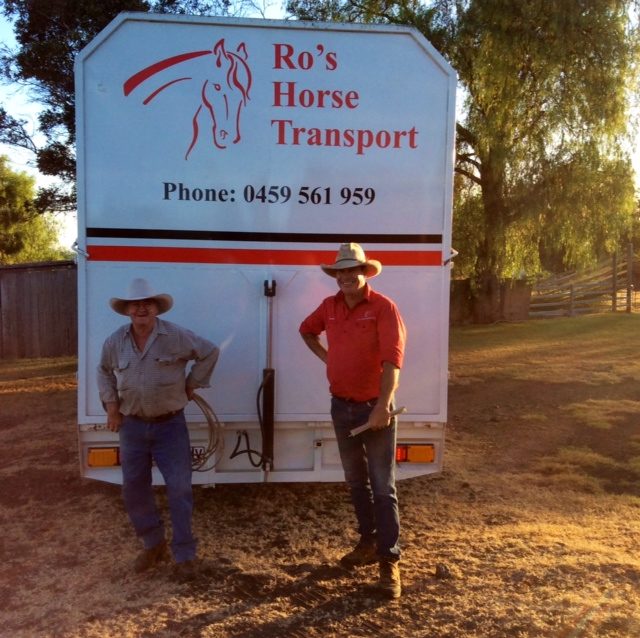 Great local Horse Transport.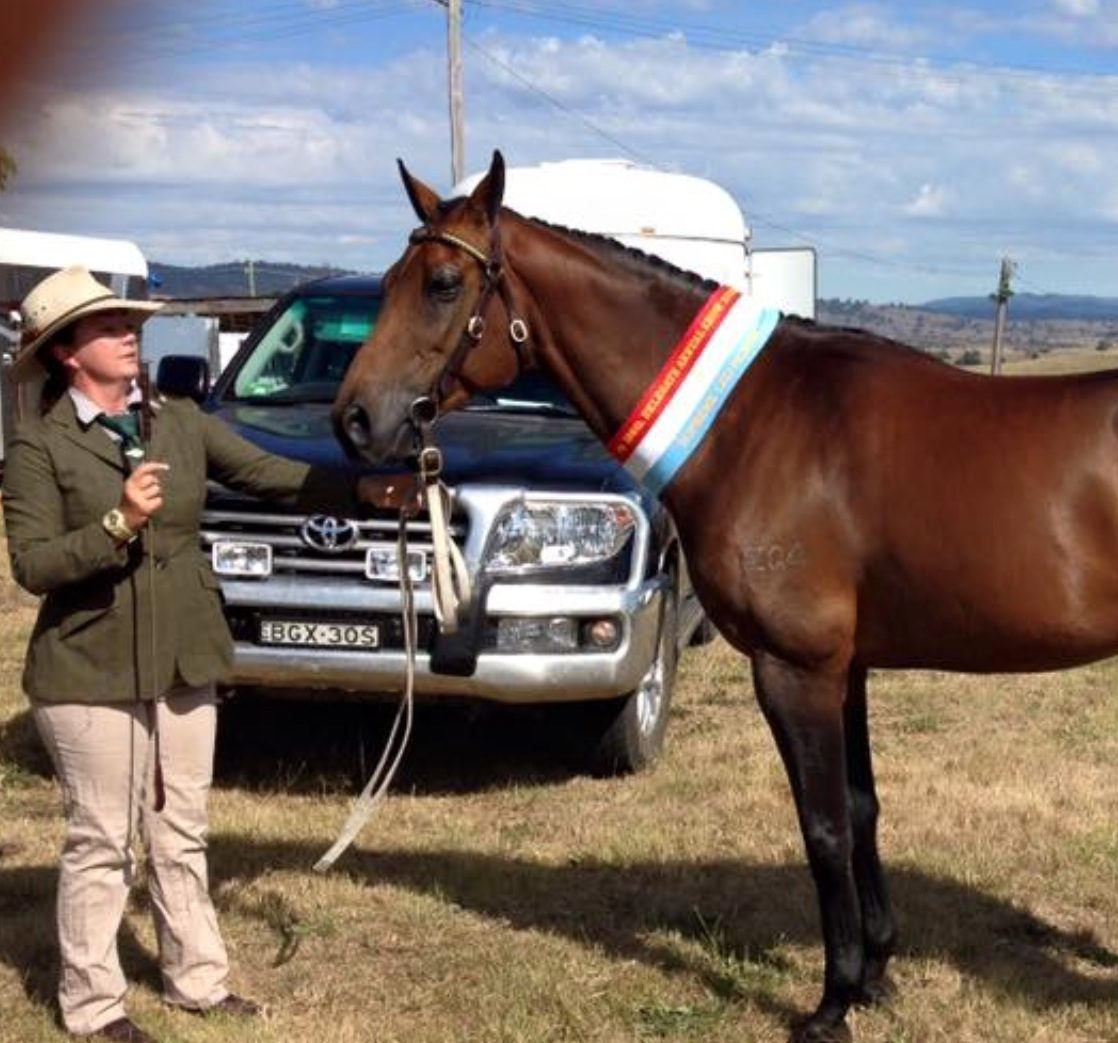 Krista Mower with Glencoe Future Direction.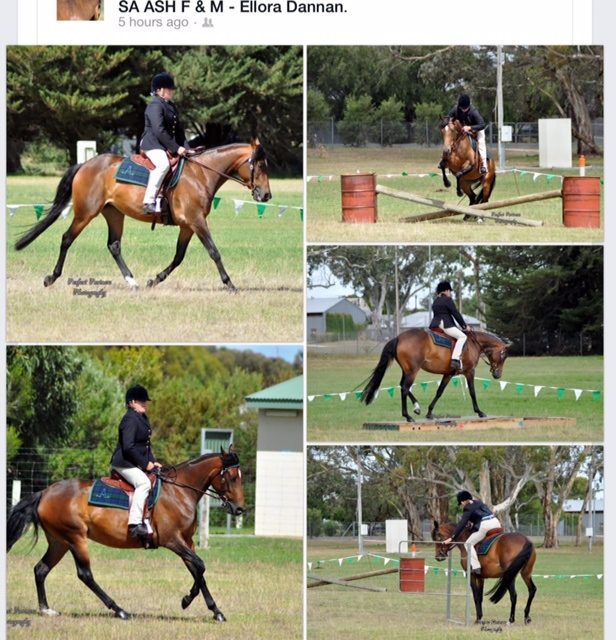 Katrina and Ellie at South Aust. ASH Futurity.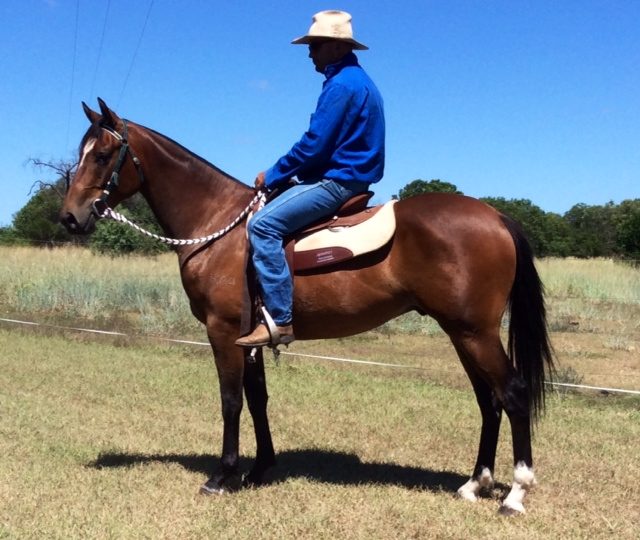 Lot 206 – Glencoe Heads Up.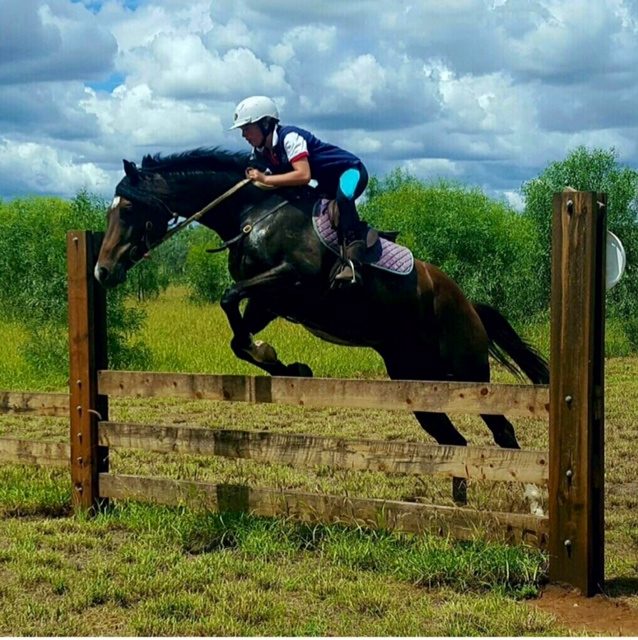 Georgina and Costa at their first clinic- not one rail down!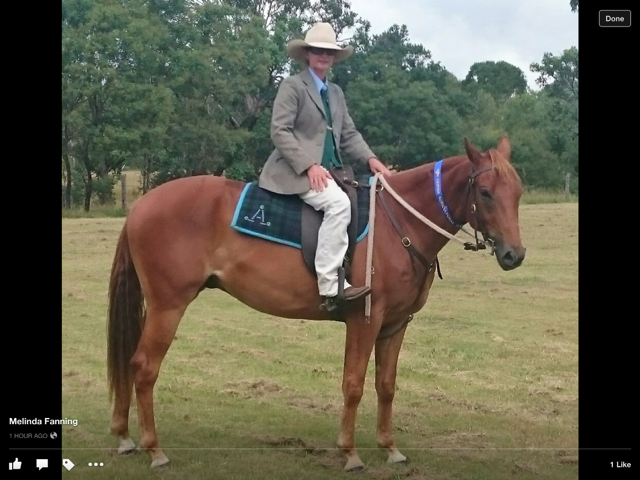 Melinda and Beetles.

Tracie Wells and her Glencoe Abstract gelding, Showman, continue to fly the Stockhorse flag in the hack world, winning a couple of Supreme hack awards in recent weeks.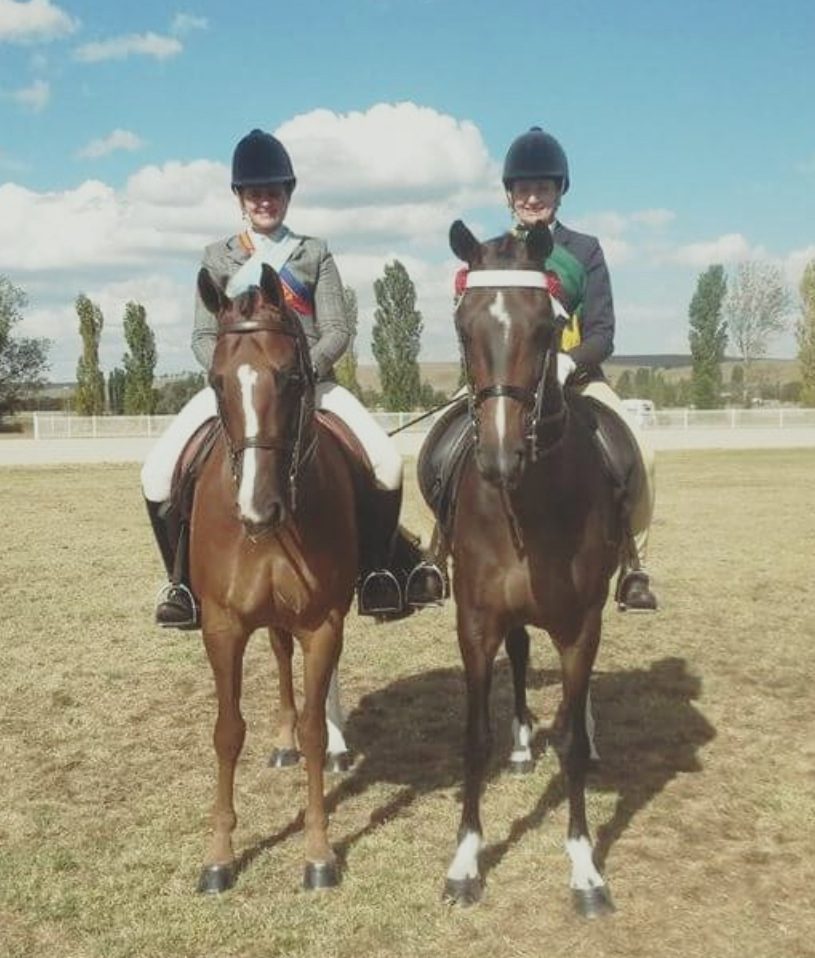 Tracie on the right,riding Supreme Champion Hack at Blayney Show, with her daughter Tahlia.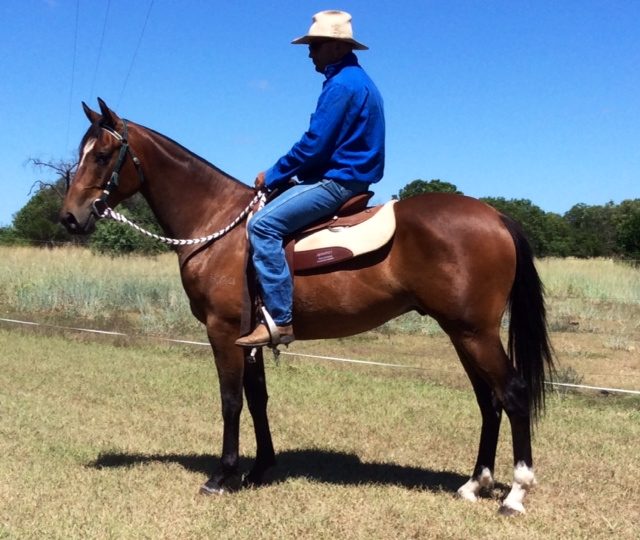 Lachlan and Heads Up after their morning ride. Both very relaxed!
January 2016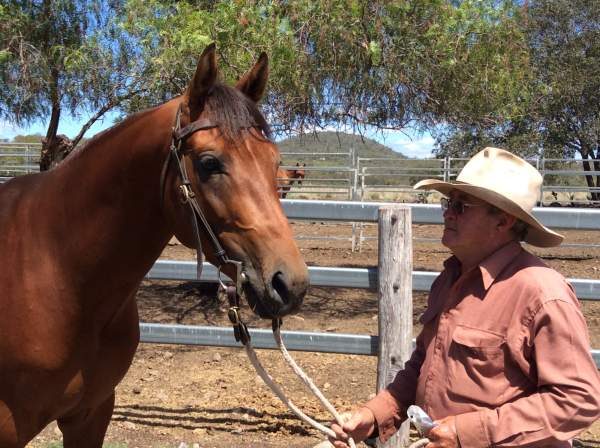 A young Glencoe Craftsman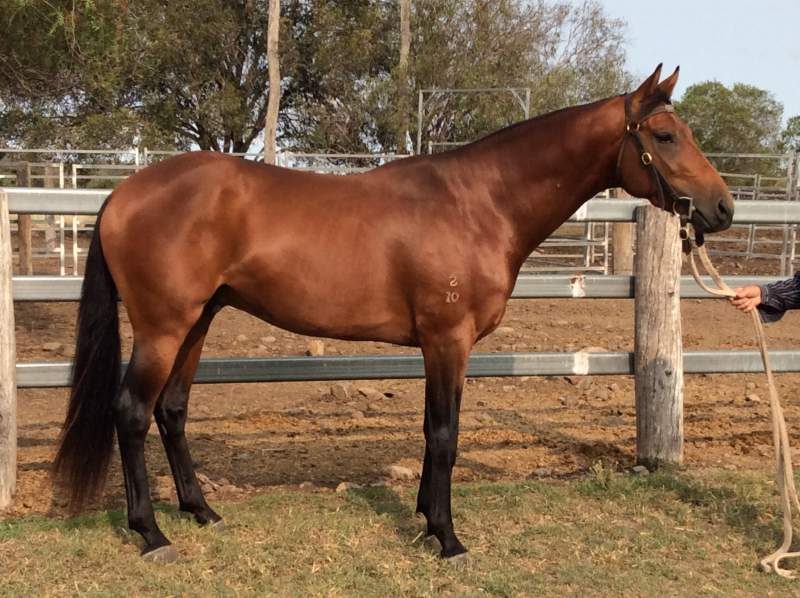 Previous Photos Glencoe Craftsman Feb 2014-39 months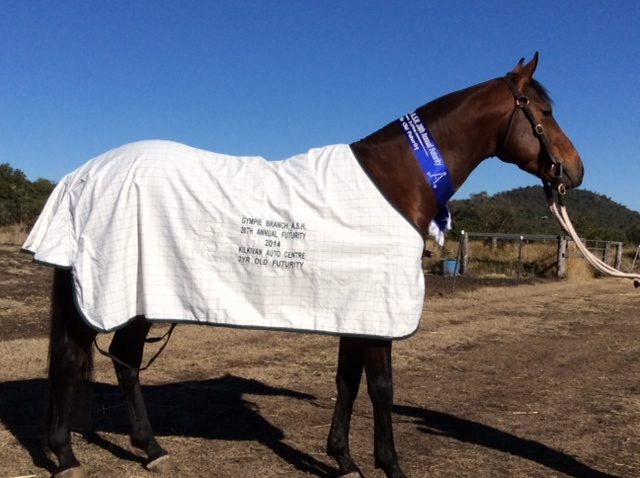 Glencoe Craftsman wearing his winning rug. Chinchilla Futurity. June 2014


Jim Daley and Craftsman winning the 4 Year Old Futurity at West Morton. They also won at the Eastern Downs Branch Futurity.

A very tired Craftsman after returning from 10 days at the 2015 ASH Nationals, where he won Champion Pleasure Hack from 210 entrants, placed 10th in the 4 year old Futurity, and placed in every class.

Max and Craftsman posing at Chinchilla Show before winning Supreme Champion Led ASH.
So Crafty returned home in May to be totally bored, and annoyed the daylights out of us by banging his feeder, constantly. We were thrilled in July, when Lachlan and Melinda headed south to Bawley Point, via Canberra, to deliver Craftsman to his new home with Terry and Ginette Snow, at beautiful Willinga Park. He has settled in well with Robert, Linda and staff in the amazing new complex, and is the current love of Linda's life. Max and I were privileged to travel down to Willinga in August to check it all out- what a wonderful complex in the making! Craftsman is so very fortunate to find himself with such wonderful, caring people, in the most amazing place. He has since gone on to prove that he is quite capable of mixing it in the south, still winning the big ones for his new owners.

Glencoe Craftsman posing with the new love of his life, Lynda Patullo, in his new home at Wilinga Park, on the south coast of NSW.
Other horses to fly the flag for us at the 2015 nationals were Willinga Park with Glencoe Posh winning, and Glencoe Caddie, placing- both by Glencoe Last Word. Last Word was also the sire of the very successful mare, Glencoe Chick Chat, who was Res Champion Led Mare over 5 years, and took her owner, Abbey Webb, on to win both the Novice and Open ASHLA awards with a stunning 98 points out of 100! Abbey also showed Glencoe Uniquer, also by Last Word, as is Kim Yarrows' gelding Glencoe High Roller, who placed. Five progeny by our dear Last Word,shown with success- well done to him and the owners!

Posing proudly after winning not only the Novice section, but the Open ASHLA Award at the 2015 ASH Nationals, are 18 year old Abbey Webb and her lovely 7 year old mare, Glencoe Chick Chat.
Not to be outdone, Glencoe Abstract had three progeny competing,and whilst our Glencoe Craftsman had his share of success, Chris Wares' Wungum Citcom won and placed on numerous occasion. Niagara Jewel was another Abstract progeny to be nominated by Brooklyn Symes.

A very tired group, photo taken at 11.30 pm at the 2015 ASH Nationals!
Glencoe Craftsman, ridden by Jim Daley, posed with the Judge, Kelli Handford, after winning the Champion Pleasure Hack. It was very cold, and it had been a very long day for everyone!
A mare we bred and sold to Kayleen Sutton at our 2009 Sale- Jays Slick Chick- produced two winners at the Nationals. They were Anna Elders beautiful and much decorated mare , Sheady Show Time and Kayleens' Sheady Smart Chick- big congrats to these ladies, and it makes us so proud to be a part of the breeding of these lovely mares.
Lachlan Glasser and Melinda Fanning drafted some lovely mares for us this last season- Molly Gunn, Glencoe Izzyco, Glencoe Evolution- getting to finals on several occasions. All by Abstract. Lachlan has 4 yr old G. Aurion and 3 yr old G. Answer- both by Last Word, working well.

Melinda Fanning and Molly Gunn finaling at the Glenmorgan Draft.

Lachlan Glasser and Glencoe Izzyco putting up a good run at Glenmorgan.
Meanwhile in the western Districts of Victoria, Jason Tonisson has Glencoe Rembrandt, now 4 years old, working well under saddle and playing polo. This colt is by KS Remedy from one of our Quidong Absalom mares, Perfects Portrait, who has bred so well for us.

Over in the Western districts of Victoria, Janson Tonisson and The 4 year old Colt, Glencoe Rembrandt are winning their share of the Championships, and Remy is also playing polo with enthusiasm.
Over in Western Australia we have Narelle Bettinni mustering on her Glencoe Last Word mare, and this is classic photo of Narelle and Mark- I just love it, the colours are remarkable.

Mustering on de Grey station, near Port Hedland are Narelle and Mark Bettini. On the left is Narelle, riding her mare by Glencoe Last Word- Narelle says she loves this mare, and we love this photo.
Glencoe Even Better took some 12 days to travel from Glencoe Lodge to Kalgoorlie, where Shane Day took delivery of him for his wife, Amanda. "Dribble" as he has been nicknamed for a thin dribble of white that runs down his face, was just 12 months old when he left here for his big adventure, but the good news is that he travelled very well. This colt is to be therapy for Amanda, as she recovers from treatment she is currently undergoing in Reno.

Just 12 months old, and Glencoe Even Better ( by Glencoe Craftsman) was getting ready for his trip across the Nullabor, for his new home with former ASH Director, Amanda Day and her husband. It took 11 days for him to make it to Kalgoorlie, he was tired but had travelled well.
So far we have had a pretty good foaling season with 6 fillies and 4 colts on the ground and two older mares yet to deliver. Both mares bred to outside horses have delivered fillies for us- one by Westons Yakka, and the other by KSRebound- both are outstanding, as is the filly by Glencoe Craftsman.
It will be the last foal for our Jays Barbie Doll, who turns 22 on Dec 1st. We sold her at Dalby ASH Sale in Dec 1995, bought her back in Dec 1999, during that period she had two foals. She has now given us some wonderful foals- 12 in all, this will be the 13th, and last. We have retained two lovely fillies from her- we are sure she will relish the role of Nannie mare for the rest of her time. We are breeding to 4 outside horses this year, and have ordered filly foals, wish us luck!
We were fortunate to win two services to horses we admired- the Stones' Riverview Topfire and Dan and Jenny Redgens, KS Credit. Also breeding to Doongara Manpower and Marilyn McCulloughs, lovely boy Peter.

New foals just a few days old.
Zampatti by Westons Yakka- a filly.

Bliss by Abstract- a filly.

Better Still by Glencoe Craftsman- a colt.

Snap Chat by Glencoe Last Word- a colt.

Quiz by Kirkby Stud Rebound- a filly.
Max felt privileged to be invited to judge the Barnes Trophy at the 2015 Warwick Campdraft in October. He is pictured presenting the trophy to the winner, Steve Comiskey, seated on his beautiful winning mare, Delta. Also pictured is Leanne Comiskey. A great couple of days watching and judging, some of the best quality, and talented horses,horsemen and women in Australia- a privilege, indeed.

Whilst the seasons here can't be labeled as bad, it has kept us on our toes. Feeding our mares big round bales of beautiful oaten hay, as the grass has begun to take off after an initial 37 mls late in October, and another 65 mls the first week of November, has kept them in good health, if not rolling fat- the foals are doing very nicely.
We wish all breeders and friends a happy Christmas, and may 2016 deliver health, happiness for both man and beasts.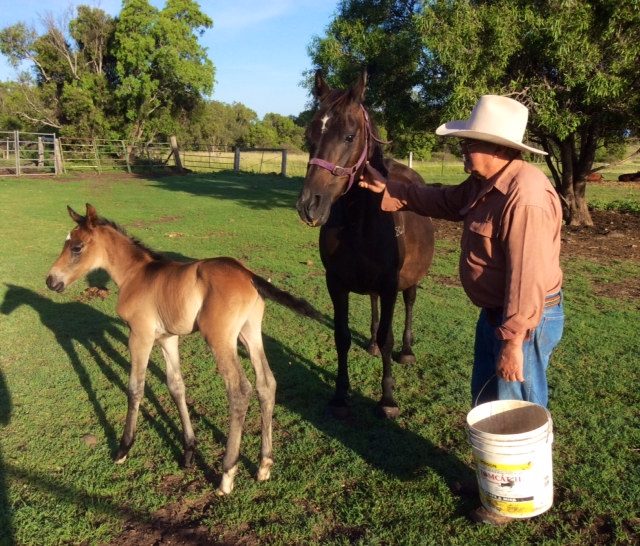 22 years old Jays Barbie Doll with her 13th and last foal, a colt, Glencoe Last Fling. Barbie is a mare that we bred from Maxs good campdraft mare, Little Jay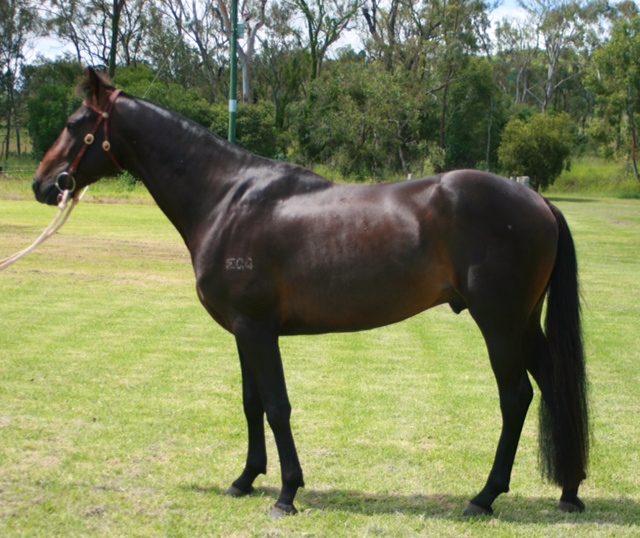 Barbies' 10th foal- Glencoe Two Up, now 3 year old colt, purchased by Danielle Cianettii of Mt. Isa as a yearling. He is all set for competition under saddle in 2016.
Barbies 11th foal- Glencoe Zalie, at 14 months old, looking forward to her trip south in Jan., 2015.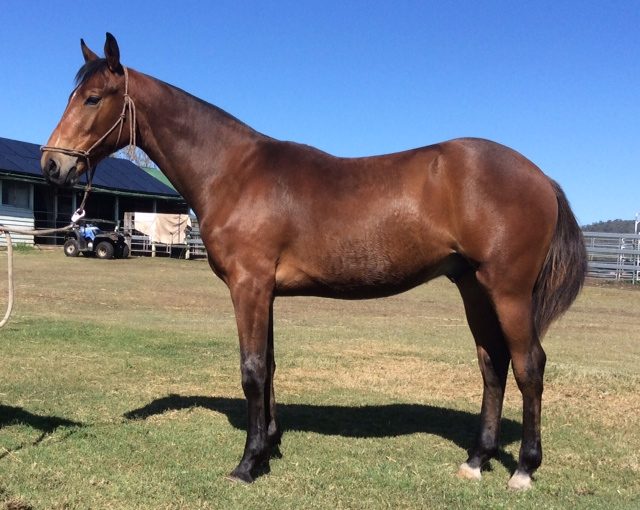 Glencoe Even Better, just 12 months old, the day he left for his new home in WA.
Glencoe Better Still, full brother to Even Better, at just three weeks old- will he be bay or chestnut??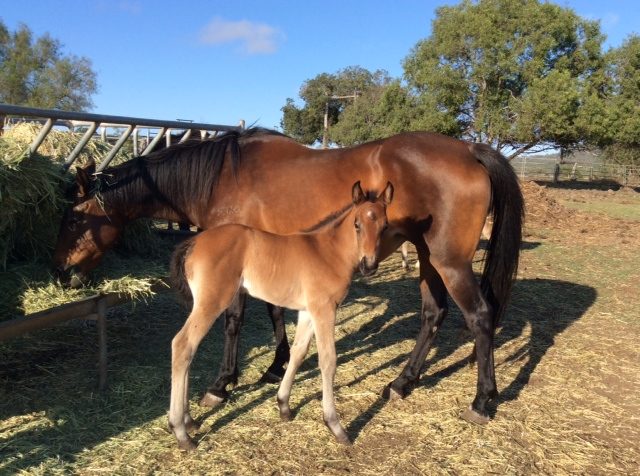 Glencoe Clue with her latest foal- Glencoe Quiz- 10 days old, by Kirkby Stud Rebound.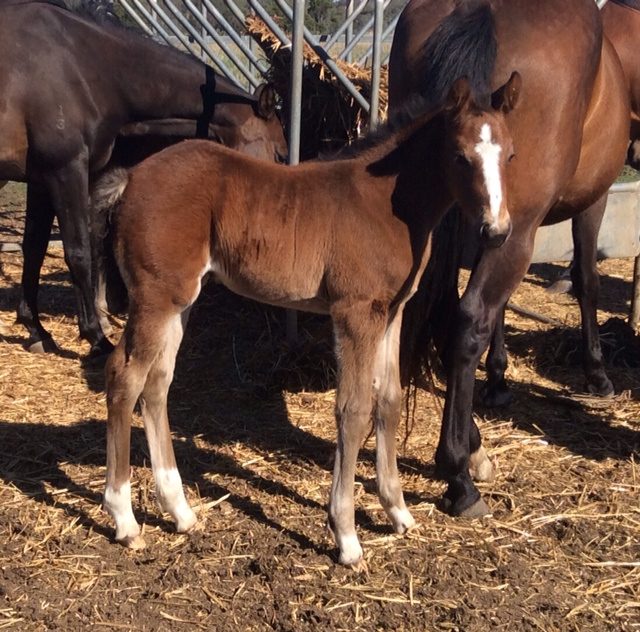 Glencoe Miss Bliss, photographed at just 3 weeks, has grown into a striking filly.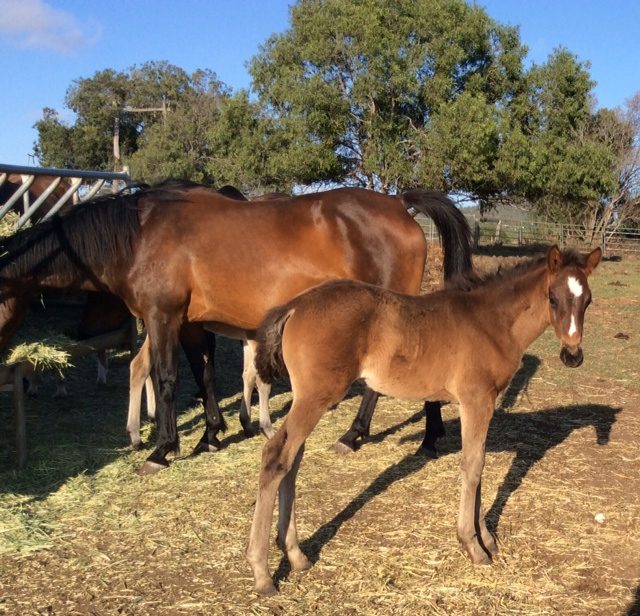 Glencoe Snap Chat, just 10 days old has grown on into a handsome colt, indeed.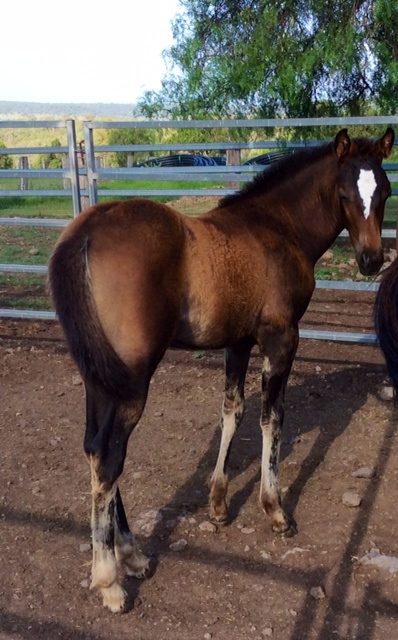 Glencoe Zampattii has all the looks and moves, at just 8 weeks old.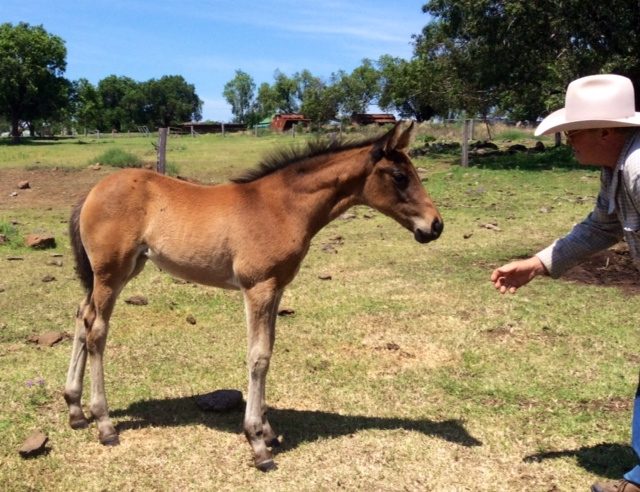 Glencoe Pretty Neat at about 10 days has grown on to be just that- pretty.




Glencoe Small Talk, just arrived, 3 weeks early, but as his mum has proved to be a great milker, her has gone ahead in leaps and bounds.
Broodmares and Foals
"Uptown Girl" is by Glencoe Abstract. Owned and ridden by Tania Guaran. Hollbrook 2014.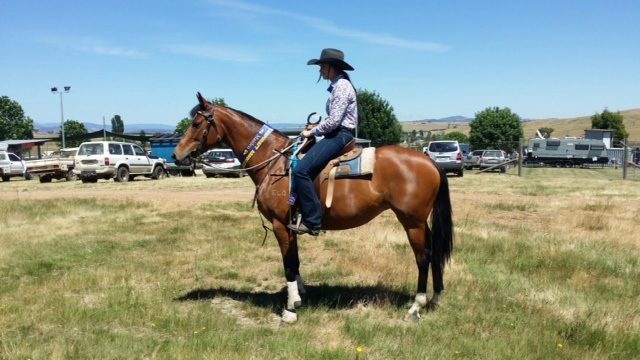 "Not Just Showponies" – Glencoe Chick Chat and Abbey Webb, who have won numerous Championships for Led, Hack and Working ASH events, won the Maiden 'draft at their 3rd competition at Merrijig Campdraft on the 22nd of November.
The winning run at Merrijig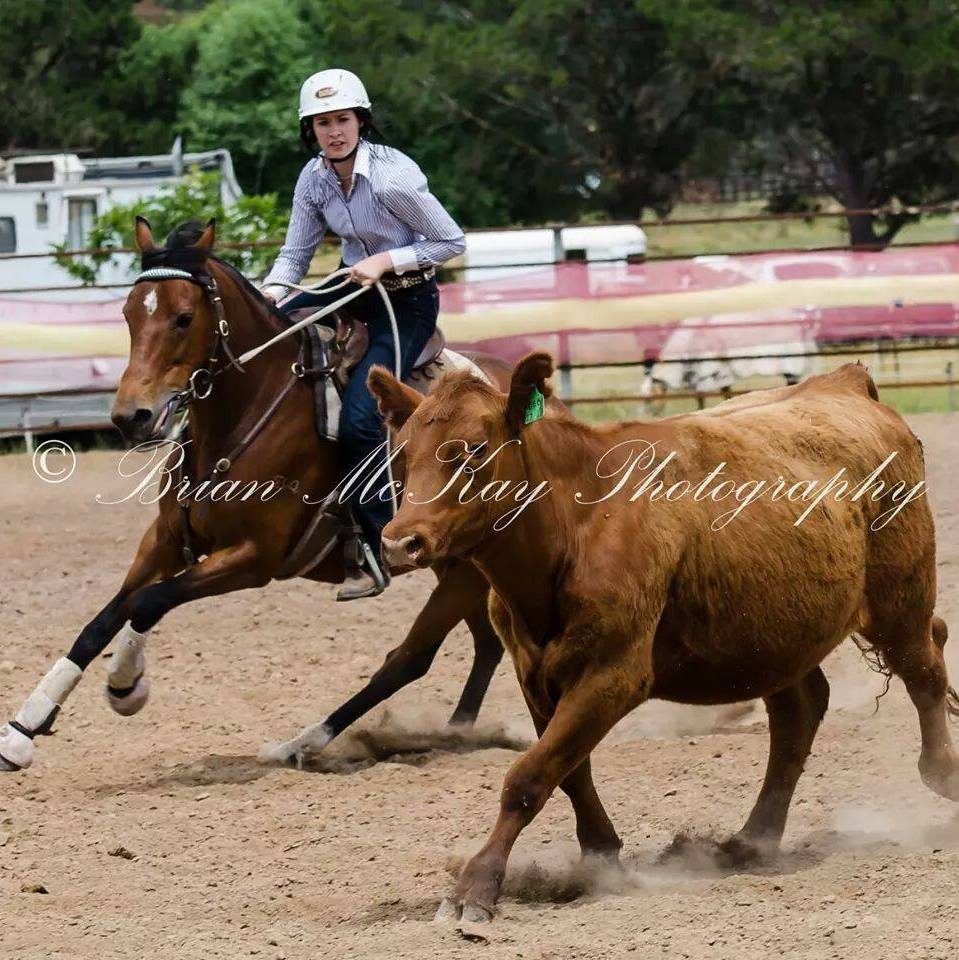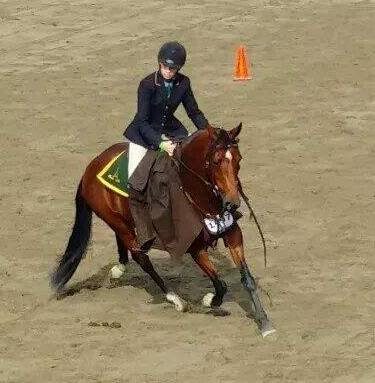 Abbey and Chitty winning a working class.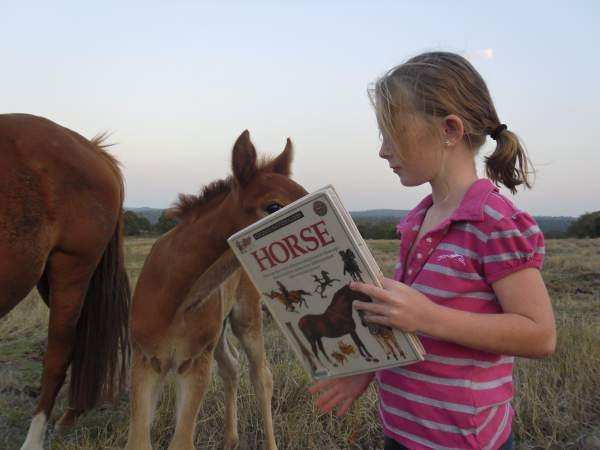 Some foals need help remembering they are a 'Horse' not a 'Human'-
Isabel teaching 'Kaleb Black' the finer points of being a Horse.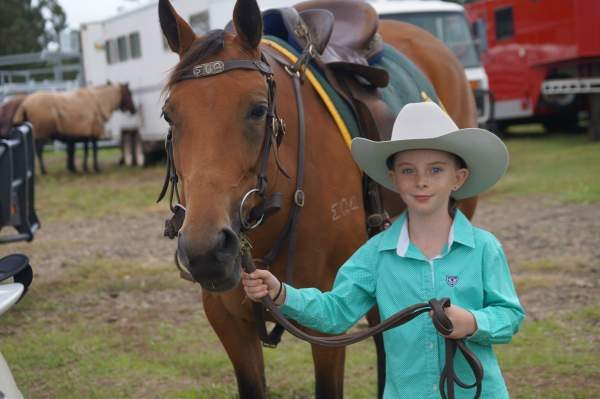 Pittsworth Show 2013- Glencoe Evolution and Isabel.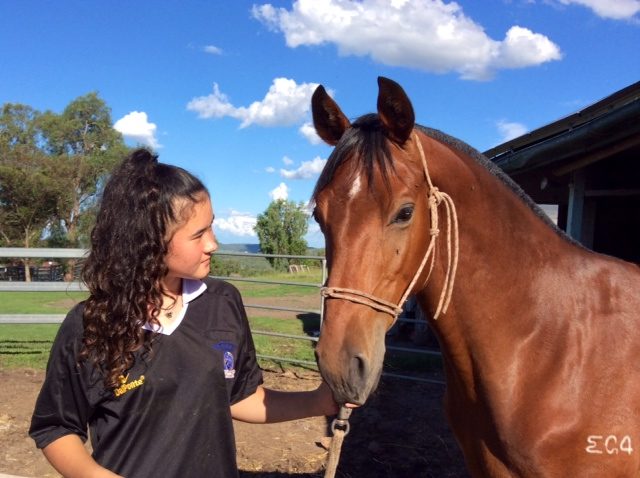 Codie and her favourite Colt (Maybe Better)
Sheady Showman – Owned by Tracie Wells.
CHAMPION ASH, CHAMPION ANSA, SUPREME LARGE BREED AND GRAND CHAMPION YOUNGSTOCK
at Cootamundra Youngstock Show, NSW.
By Glencoe Abstract and out of Jays Slick Chick also bred by the Glasser Family.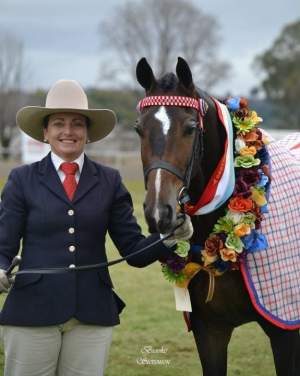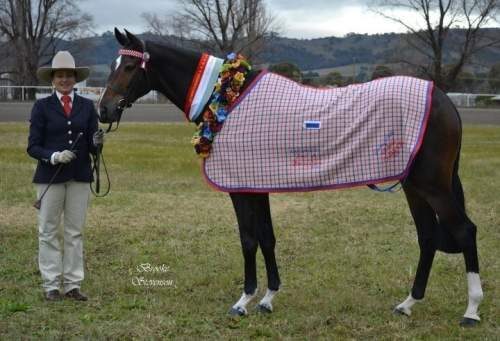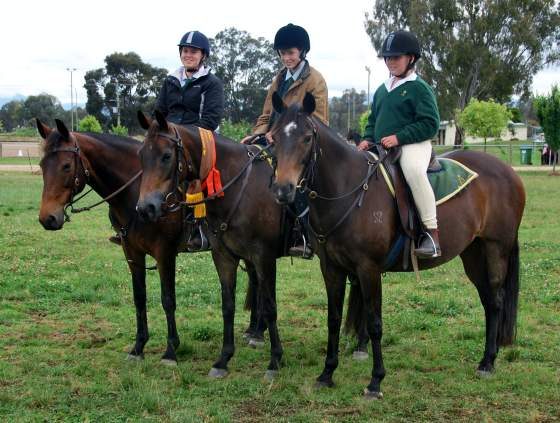 Michaela Glasser (riding Foxy Lady), Abby Webb- Glasser (riding Amber) and Annabel Glasser (riding Recall) at the 2011 Goulburn Murray ASH Branch Show.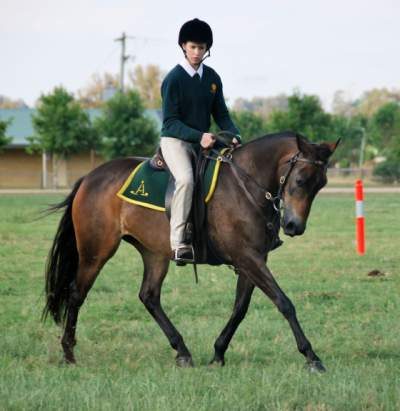 Abby riding Glencoe Amber (by Glencoe Abstract out of Glencoe Cabachon) at the Goulborn Murray ASH Branch show 2011.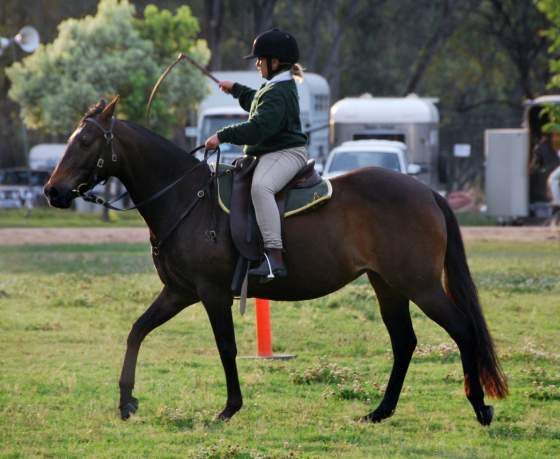 Annabel Glasser riding Recall- this is the baby foal who has featured in the Select for the Future Sale catalogue Front Cover for 2011 and 2012.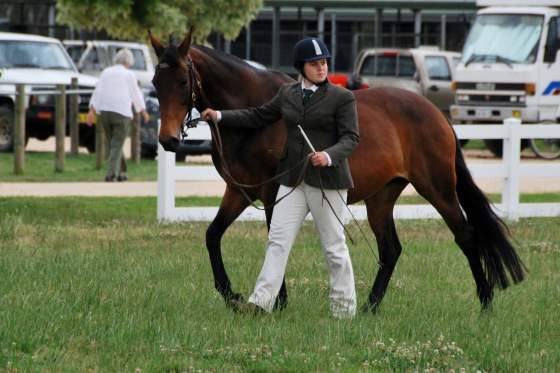 Michaela Glasser leading Glencoe Foxy Lady alias "Jack" in Goulburn Murray Branch Show 2011.
GLENCOE SOONA
TEAM ROPING & CAMPDRAFTING!!
(Owned by Darcy Davison and Family- Charters Towers)
Just another Horse Sport that the Glencoe horses are making their name known!!
Michael Davison riding Glencoe Soona – Team Roping.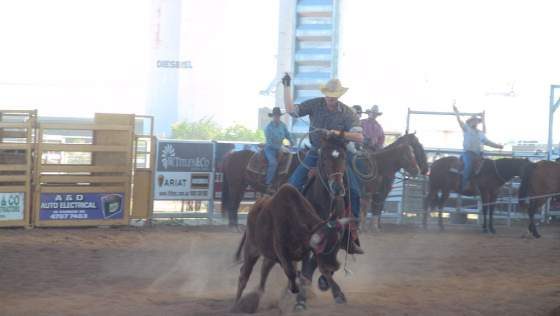 2010 Michael Davison won the Open Heeler title for the NQ region Australian Team Roping(ATRA) riding Glencoe Soona.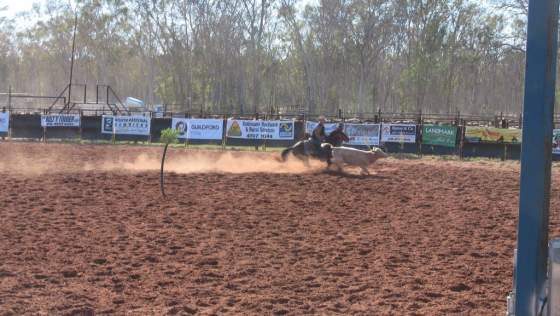 2011-Soona scored an 88 at Sutherland Park campdraft (Maiden) and then got a 23 cut out in the final. At Hughenden he got an 82 in the open.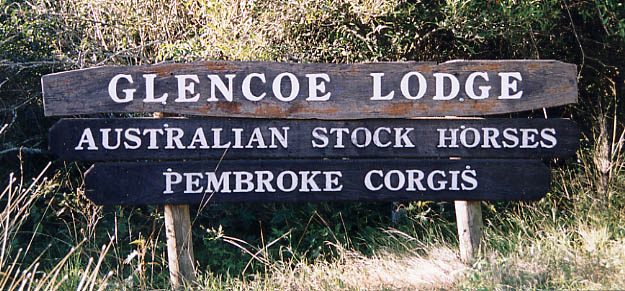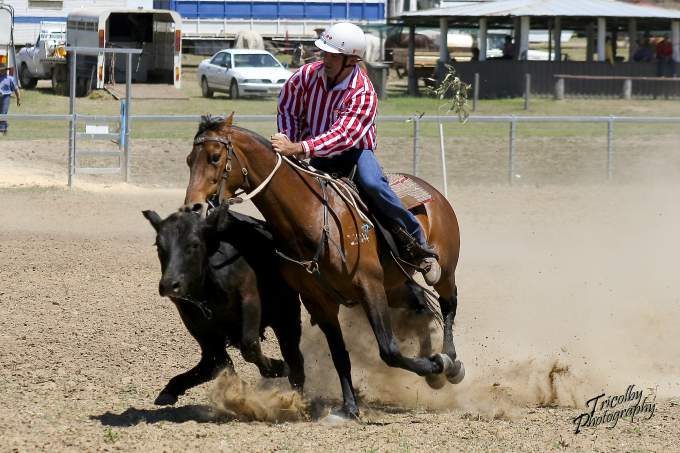 Lachlan riding Abstract in the Open at Cooyar Campdraft, October 08.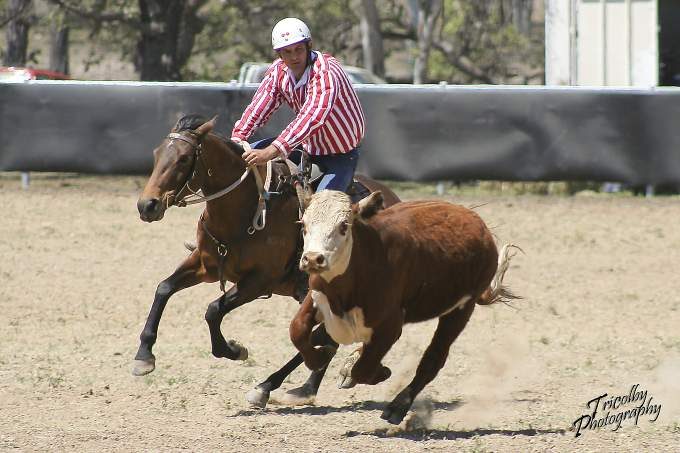 Lachlan competing in the Open on Glencoe Clue at Cooyar Campdraft October 08.
They scored an 82.