Update
---
Update May 2018
---
WOW, WHERE DO I BEGIN!!!
Goodness me, sooo very much has happened since I updated the Update page! So I'm guessing the beginning is the best place, and there is much to tell, as we haven't updated since June 2017!
The seasons have been so indifferent since June 2017. Whilst the beautiful rains of cyclone Debbie in late March, 2017, kept our stock going until late July, there have been many months when we have received no rain at all, zilch! Five inch's in the old measure fell over 5 weeks in March and the first week of March, but heat and wind have decimated it now. Fortunately, after offloading 29 head of horses at our Sale, March 2017, we have survived rather well, with both horses and Stud cattle in fine fettle, with the days feeling very like autumn.
Another rain event would be most welcome, right now.
We have been inundated with pics and reports over the last few months, with proud owners of Glencoe bred horses contacting us every week with wonderful news of their doings, in both competitions and the broodmare paddock.
All but one of the mares we sold as PTIF at our Sale March, 2017, have foaled, and so many delivered filly's! So many very happy owners, and some of the mares traveled such long distances to arrive at their new homes, and then safely deliver beautiful, healthy foals- makes us both proud and happy to hear the excitement these owners are experiencing.
A picture tells a thousand words, so that is how I will do it.
Here at Glencoe, we are blessed that the majority of horses that we breed and sell, go to loving homes, with knowledgeable owners, whether it be competition or pleasure.Three that immediately come to mind are "Showman" and his owner/trainer/rider Tracie Wells, taking it all before them in the Hacking world.
Glencoe Wordsmith and owner/trainer/ rider 17 years old Stephanie Carter, competing in and around the Gold Coast in Dressage, Showjumping and Crosscountry events with success. The other is Glencoe Costalotta and his 16 year old trainer/ rider Georgina Speedy- based at St George in Qld, this pair pair are doing it all and taking out purple in events ranging from Led/Working ASH events, Showjumping , Sporting Events, Hacking- the list goes on!
Profiles on these riders and their horses will be coming to our Profile page over the next few weeks.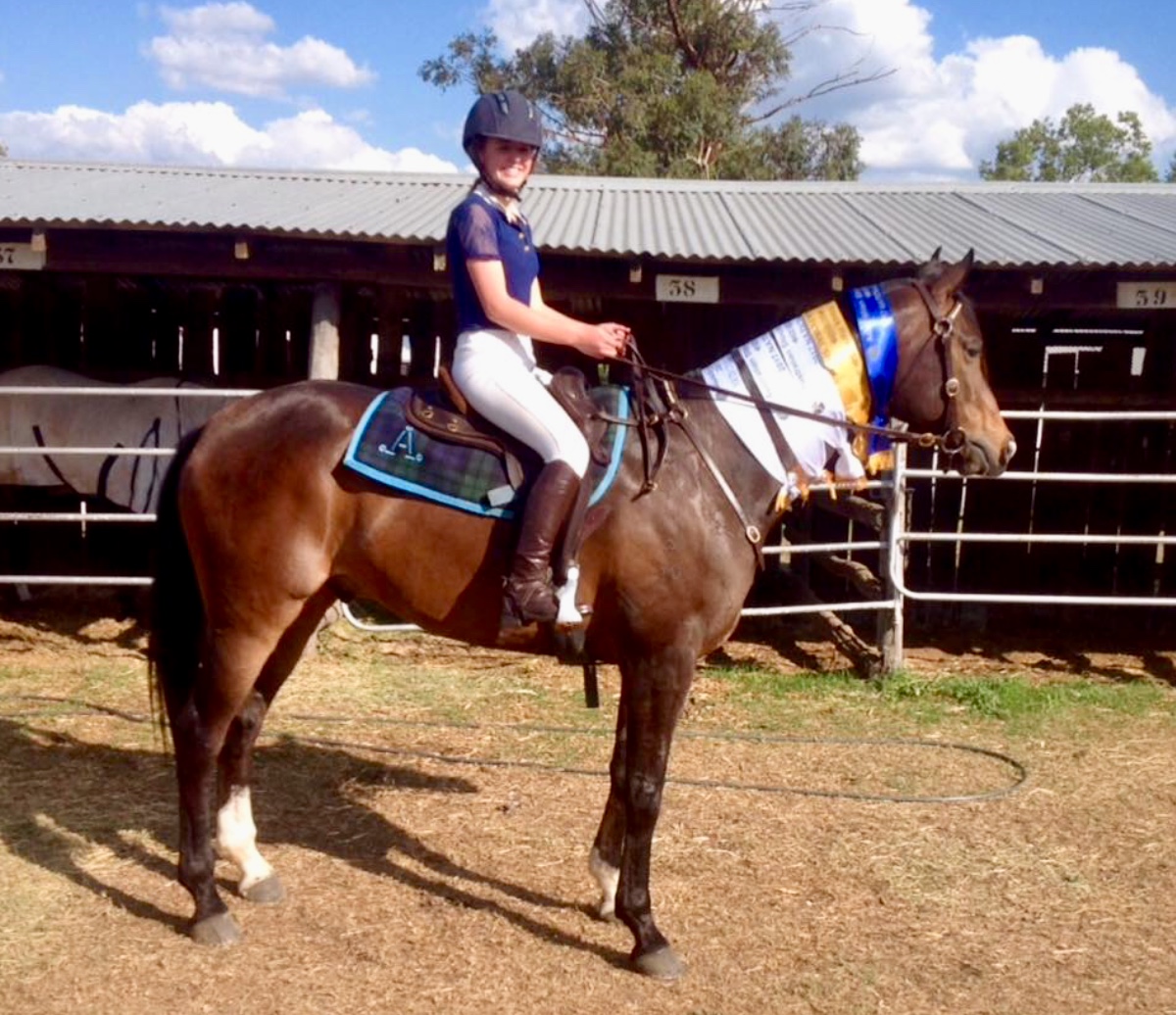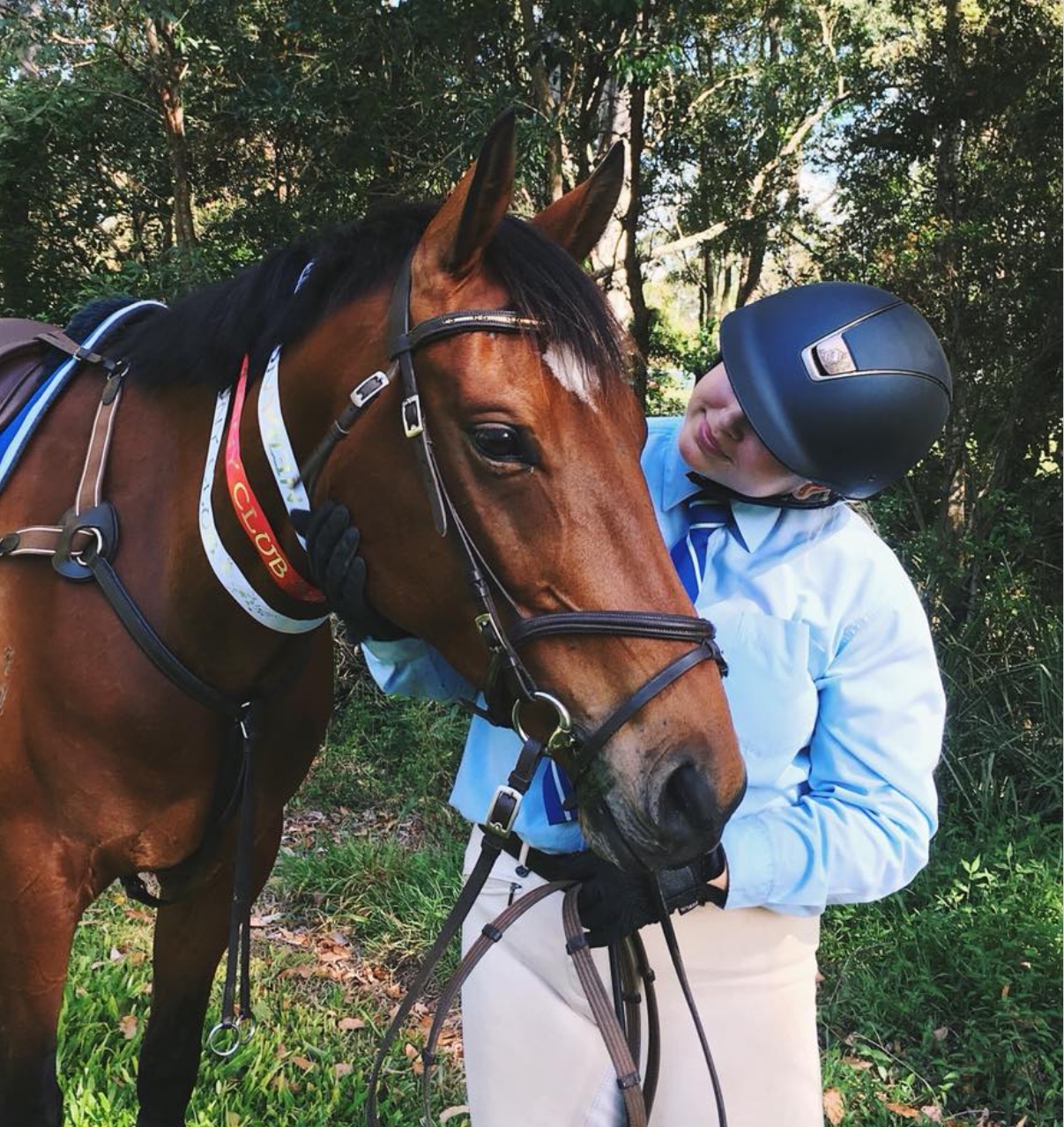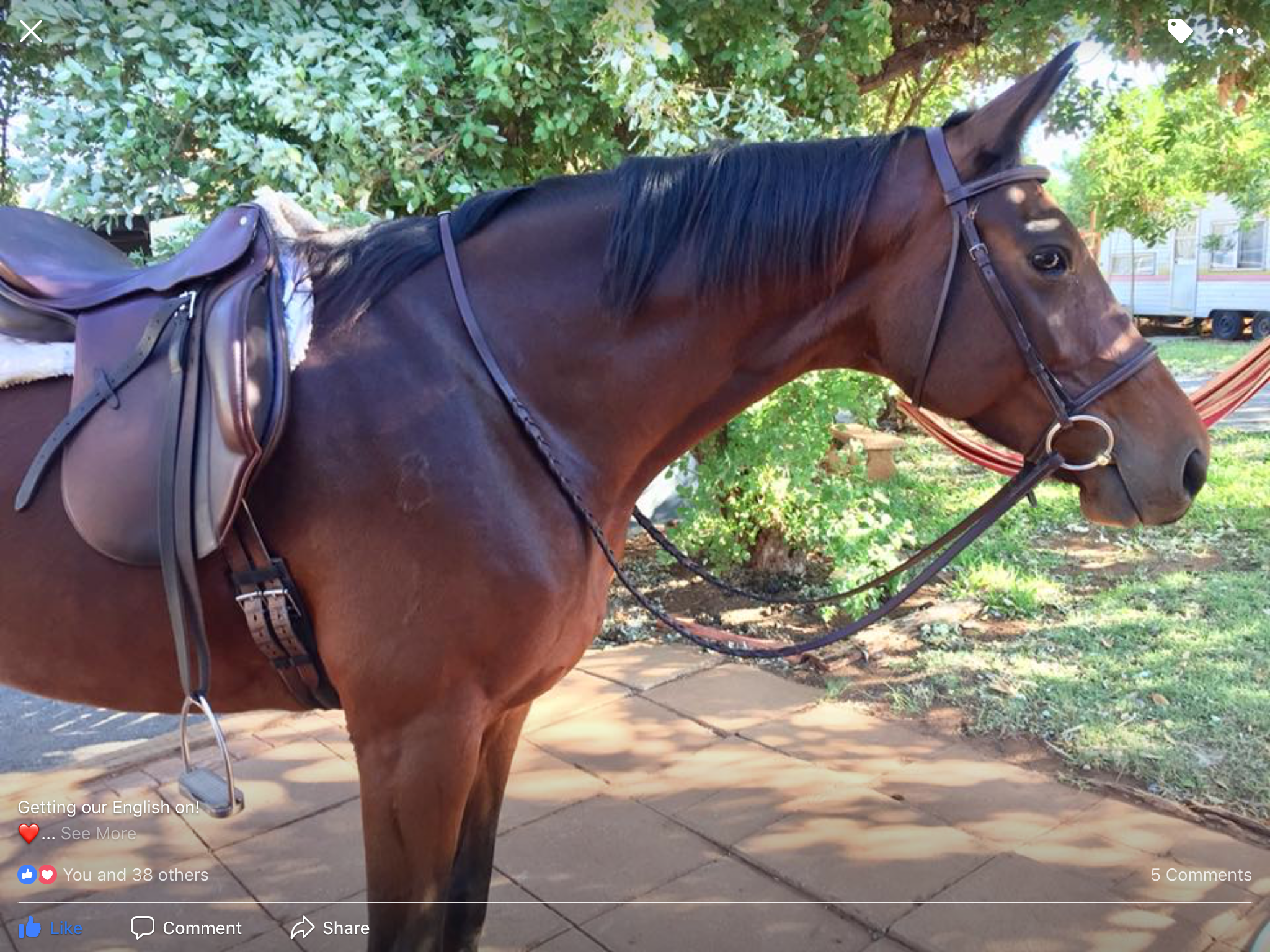 Glencoe Right as Rain (Glencoe Nightlight/Glencoe Double Delight), an eight year old mare owned by Faime Chappell, over on the west coast of WA. A recent acquisition for Faime, and forming a very happy partnership.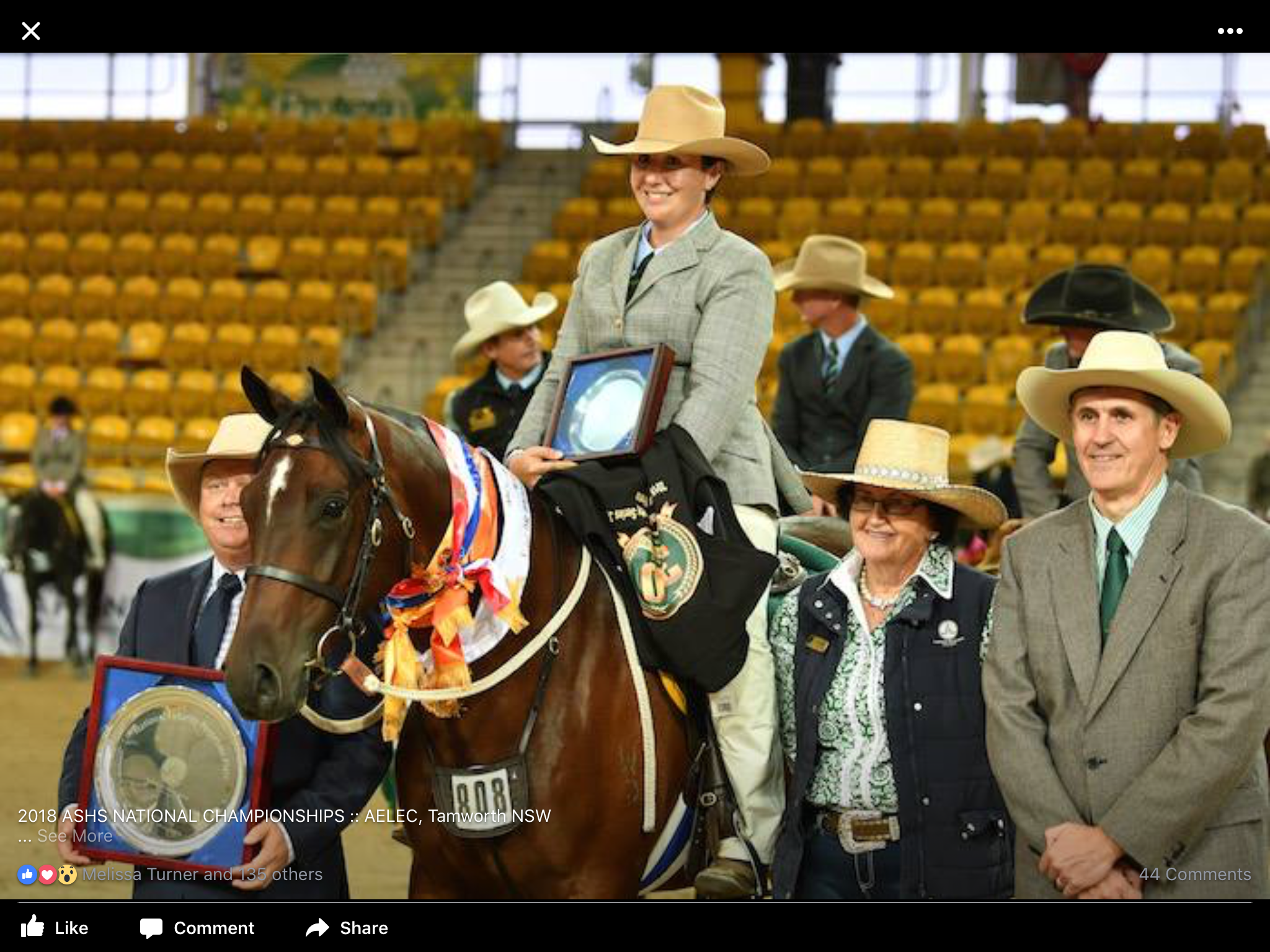 Wungum Radar (sired by Wungum Citcom , a son of Glencoe Abstract).
Owned by Phil and Melissa Gamble, Tamworth, and Ridden by Maryanne Gough to win the National Futurities Plate at the 2018 ASH Nationals.
Photo credit Julie.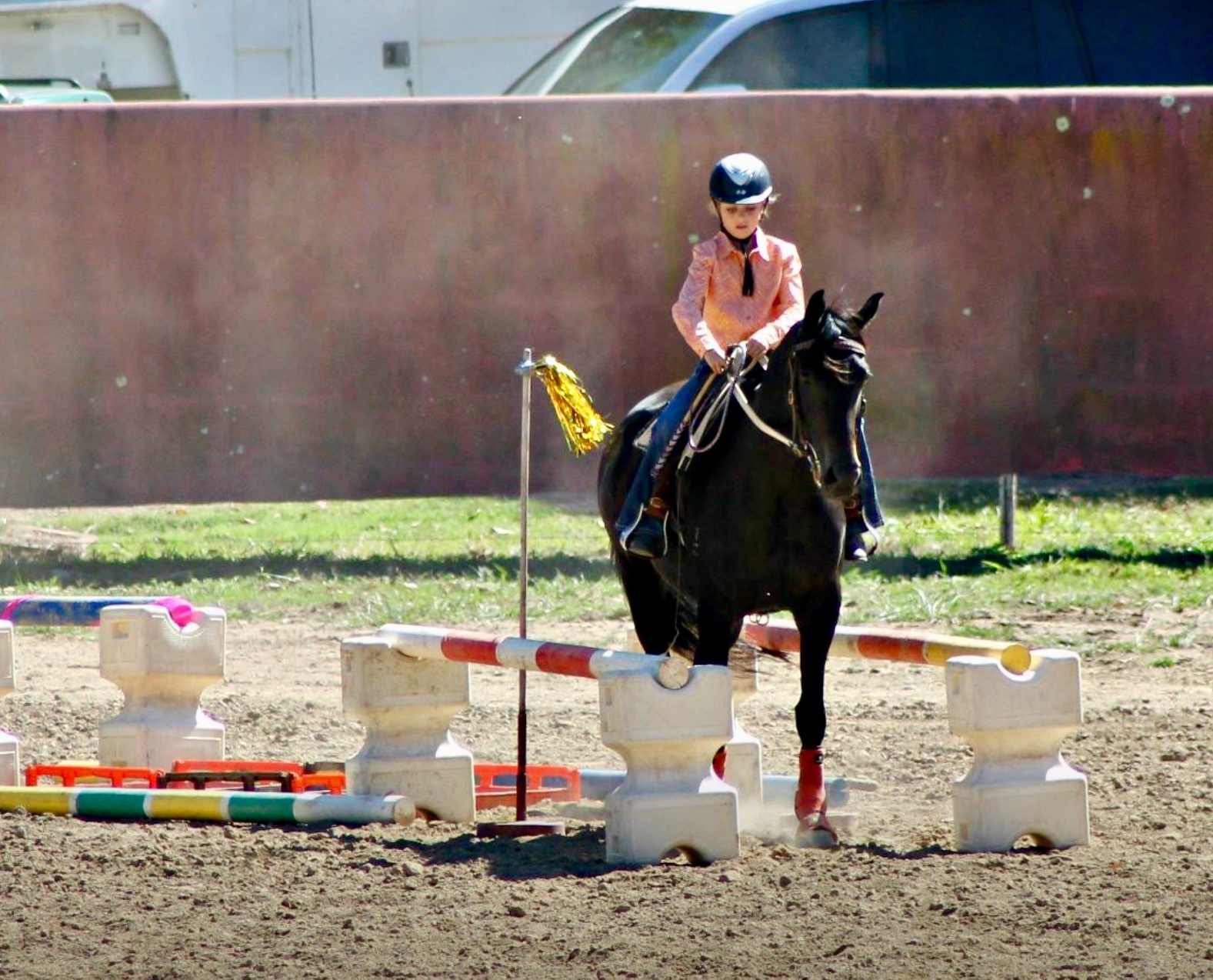 Glencoe Zalie, a 4 year old filly by Glencoe Abstract from Jays Barbie Doll, taking her young rider, 9 years old Claire Lindley on a great run of wins and placing in all facets of sport. I believe her mum, Viv Lindley, has been stealing Zalie lately, and scoring right up the top in Stockmans challenges!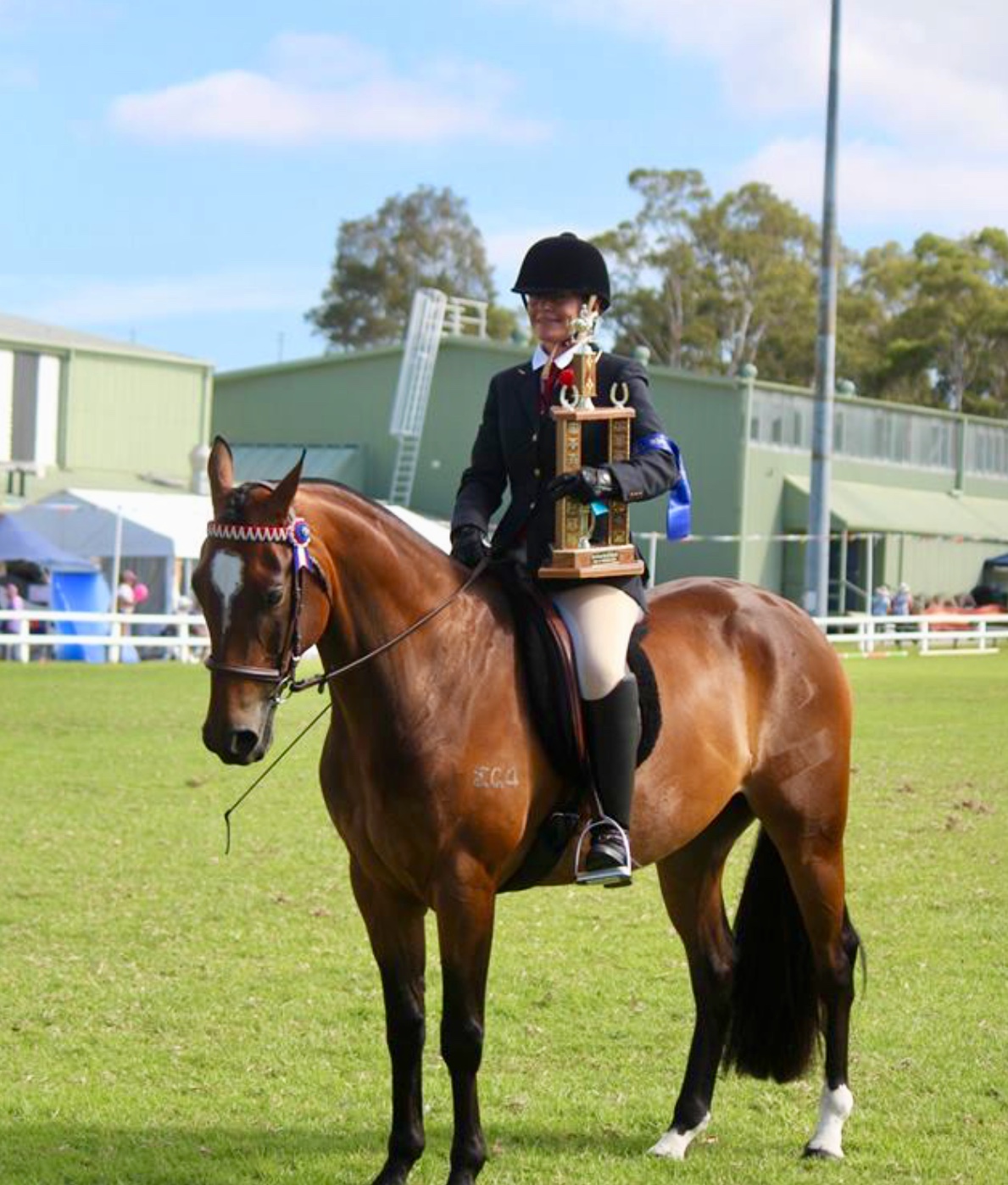 Just 4 years old, Glencoe Heads Up and his owner rider Jean Egan, are making their presence felt in competition on the NSW mid south coast competitions. Just a young gelding, by Glencoe Last Word from Glencoe Clue, Jean and her son are achieving great things with this lovely young horse, from the showering to various Pony Club events.
SALE HORSES IN THEIR NEW HOMES.
Bella Gratte, Ethel Creek, Newman, WA.

Glencoe Karma, and eventually Glencoe Quiz- after a bit of misadventure- settled in well to their new home at Ethel Creek, east of Newman, in W. Aust. Here they joined the broodmare, Glencoe Poppy, also purchased earlier from Qld. Bella Gratte and her husband had surprised us with a flying visit just a few days prior to our 2017 Sale, and were happy with what they saw, but had to send an agent to buy on their behalf.
Glencoe Karma at about 18 months was started under saddle, then turned out for several months- pictures indicate that both Karma and Quiz have acclimatized well, growing out nicely.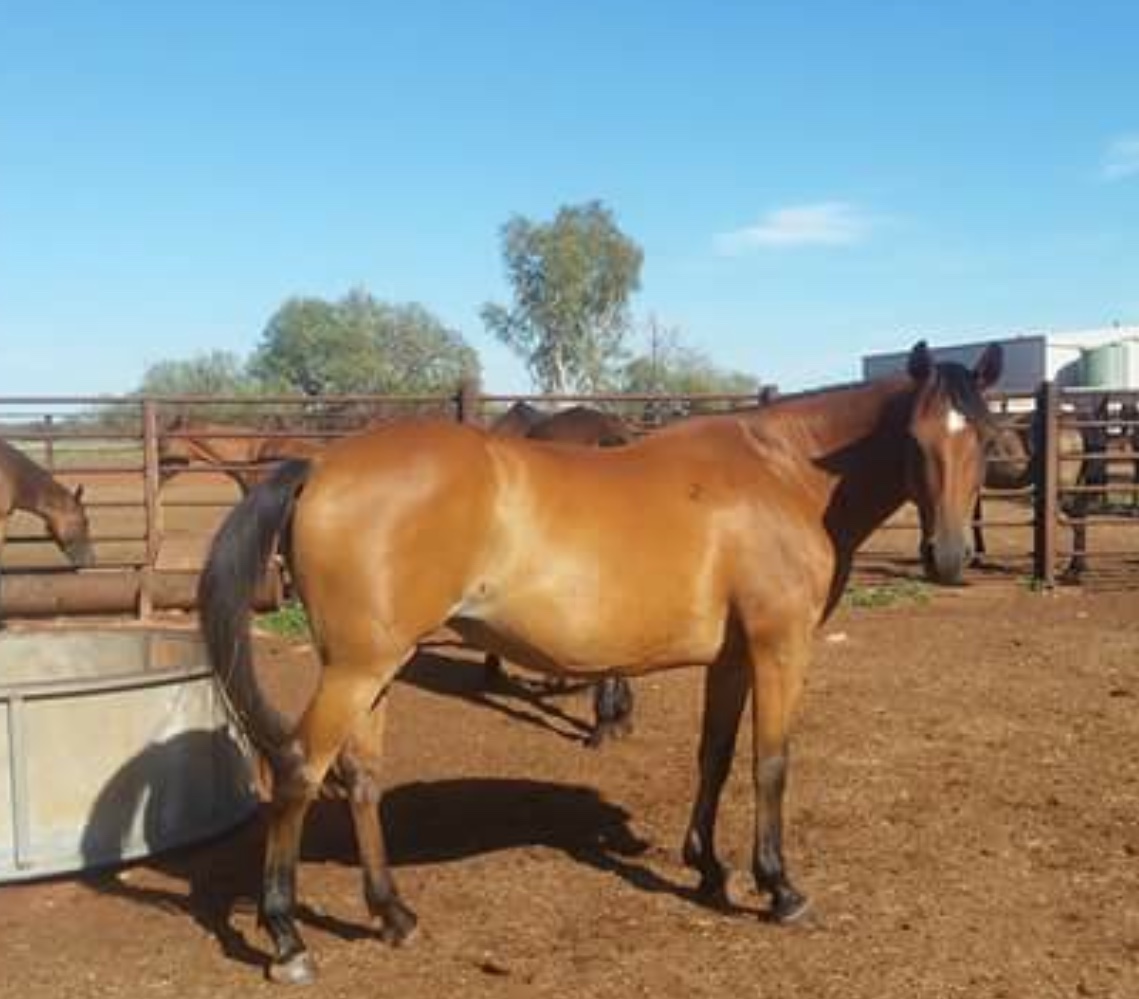 Broodmare at Ethel Creek, Glencoe Poppy (Glencoe Abstract/ Glencoe Cabachon).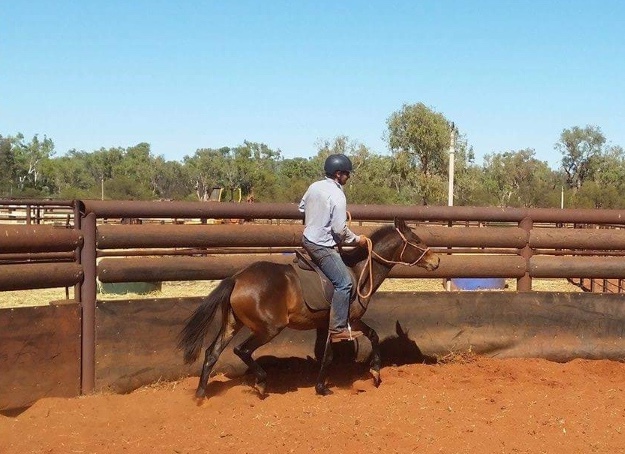 Glencoe Karma, ( Glencoe Craftsman/ Perfects Portrait), purchased as a yearling at the 2017 Glencoe Sale, having her first ride under saddle, rising nineteen months.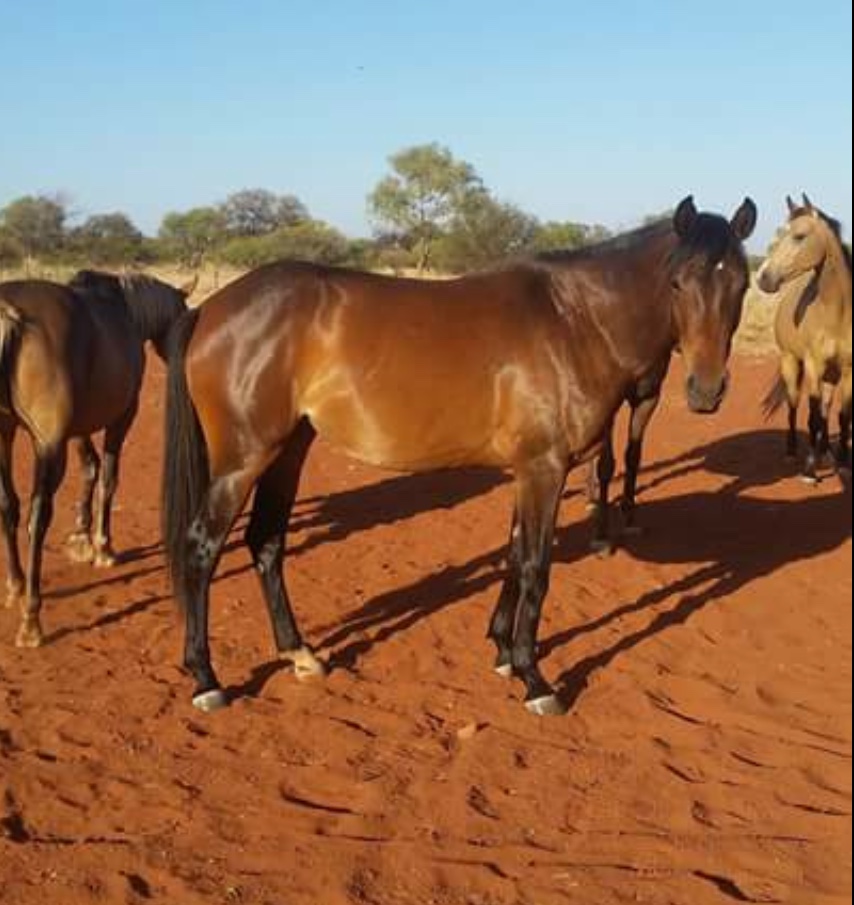 Glencoe Karma, after breaking in and turned out for a few months.
Just arriving after a tour of Australia, is Glencoe Quiz (Kirkby Stud Rebound/ Glencoe Clue), took a while to acclimatize, but settled in now. Quiz was also purchased as a yearling filly at the 2017 Sale, but took some months to arrive at Ethel Creek.

**********************************************************************************
Kate Watts, Moolooloo Station, via Katherine, Northern Territory.

Meanwhile, the broodmares sold to Kate Watts, at Moolooloo, South West of Alice Springs settled into their new homes extremely well, the two mares who were sold in foal- Illyria Blue and Glencoe Jays Image- both delivered quality colt foals. Glencoe Patricia, a well handled, but unbroken mare was sent up to Darwin where she was put in the hands of a trainer to start under saddle, and was put in-foal to Glencoe Last Word, at the same time. At the last contact Kate was preparing to keep Territory Maximus, aka Max, as a colt, and he is currently in preparation for Katherine show.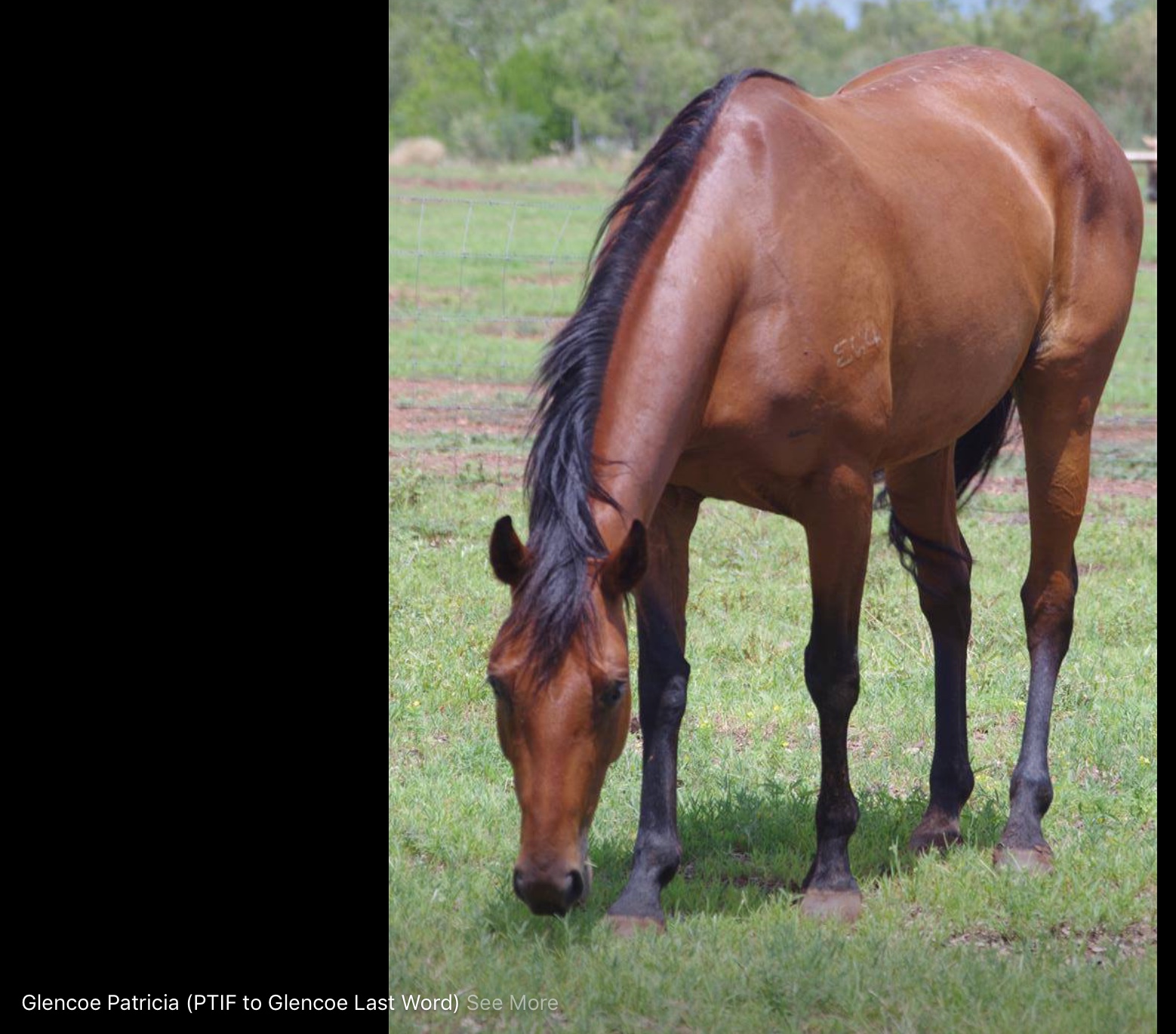 Glencoe Patricia ( Glencoe Abstract/Glencoe Caprice) settled into Moolooloo, and has been AI in foal to Glencoe Last Word, photo January, 2018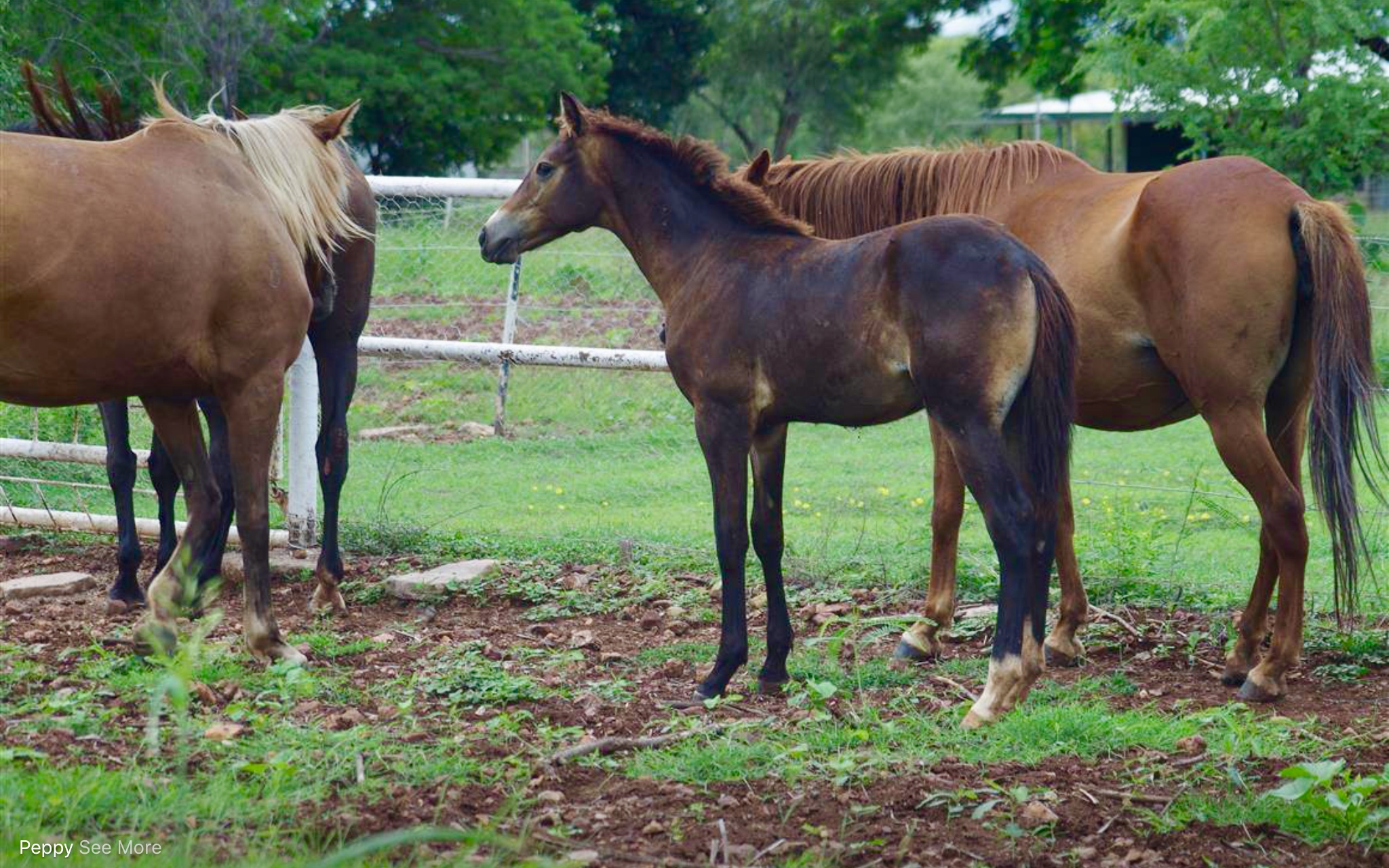 Territory Peppy (Glencoe Last Word/ Glencoe Jays Image) at just a few months. He is a full brother to Teagan Todd's Glencoe Small Talk, who is performing so well at events on the NSW south Coast.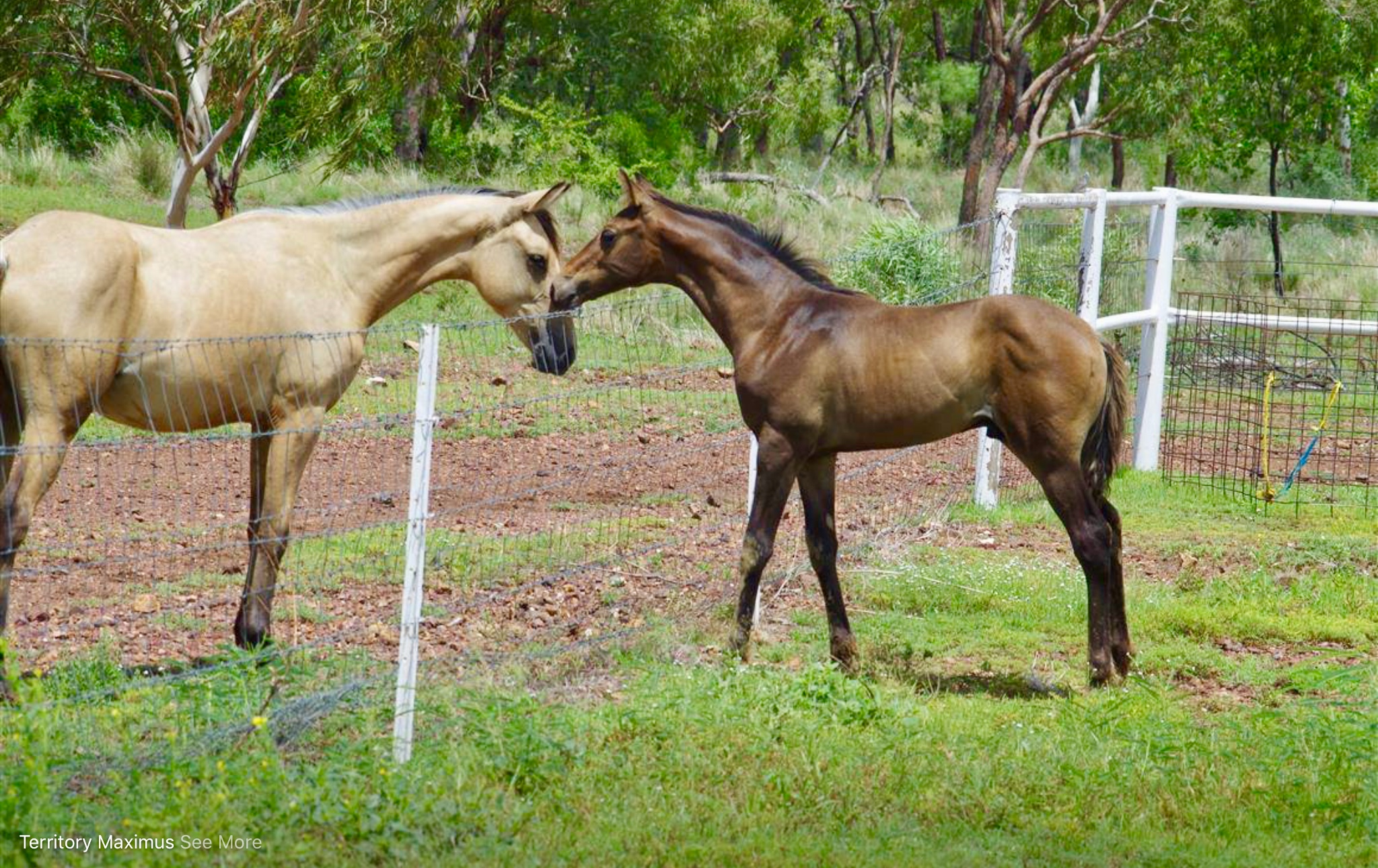 Cheeky Territory Maximus ( Glencoe Abstract/Illyria Blue), just a few months old. Now weaned, and in preparation for the shows in the NT, think we will be seeing a lot more of this colt.
**********************************************************************************
The other sale mares all seemed to deliver filly foals for their new owners- Glencoe Trickett, Glencoe Trick or Treat, Glencoe Last Note, Vet School Melody- rejoined to Glencoe Abstract, Glencoe Absolution, Glencoe Mercedes and Glencoe Patrice. All mares have gone to homes where they are well cared for and appreciated, which is always a worry for breeders.

No photos
**********************************************************************************
Todd family, Ulladulla, south coast NSW.

Both Glencoe Small Talk and Glencoe Last Fling found new homes with Jen and Teagan Todd, where Teagan and Small Talk (Roo) have bonded with a great love. Right from the getgo they were winning ribbons, have great confidence in one another. Fling has recently had some schooling with Scott Everinham, and we look forward to seeing him out and about in the future. The Todd family are fortunate to have Lynda Patullo and Robert Egan to give them support with these youngsters.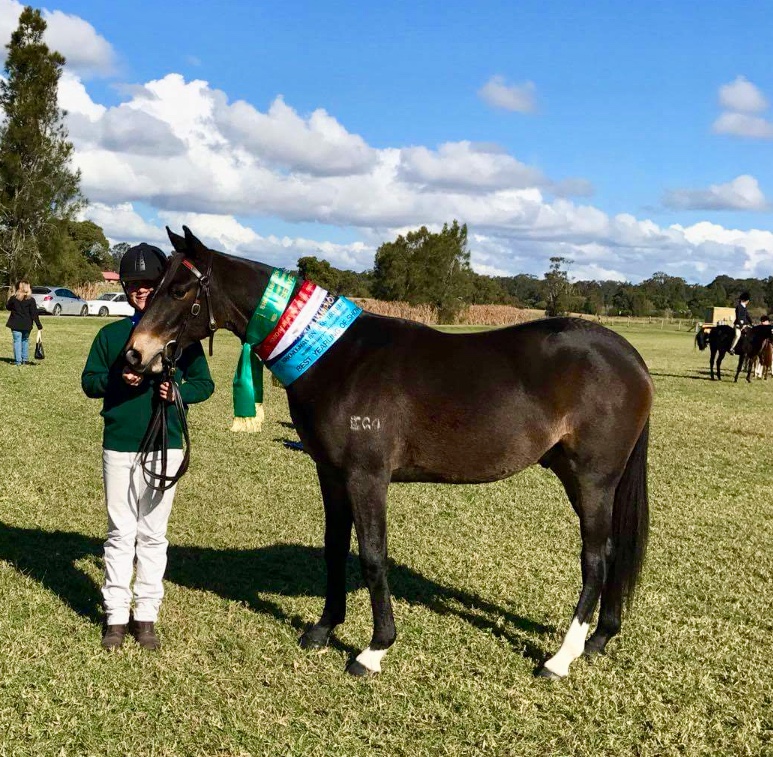 Glencoe Small Talk ( Glencoe Last Word/Glencoe Jays Image), purchased by the Todd family near Ulladulla, NSW, as a yearling gelding at the 2017 Glencoe Sale. This is one of the first Shows for him and his owner Teagan Todd.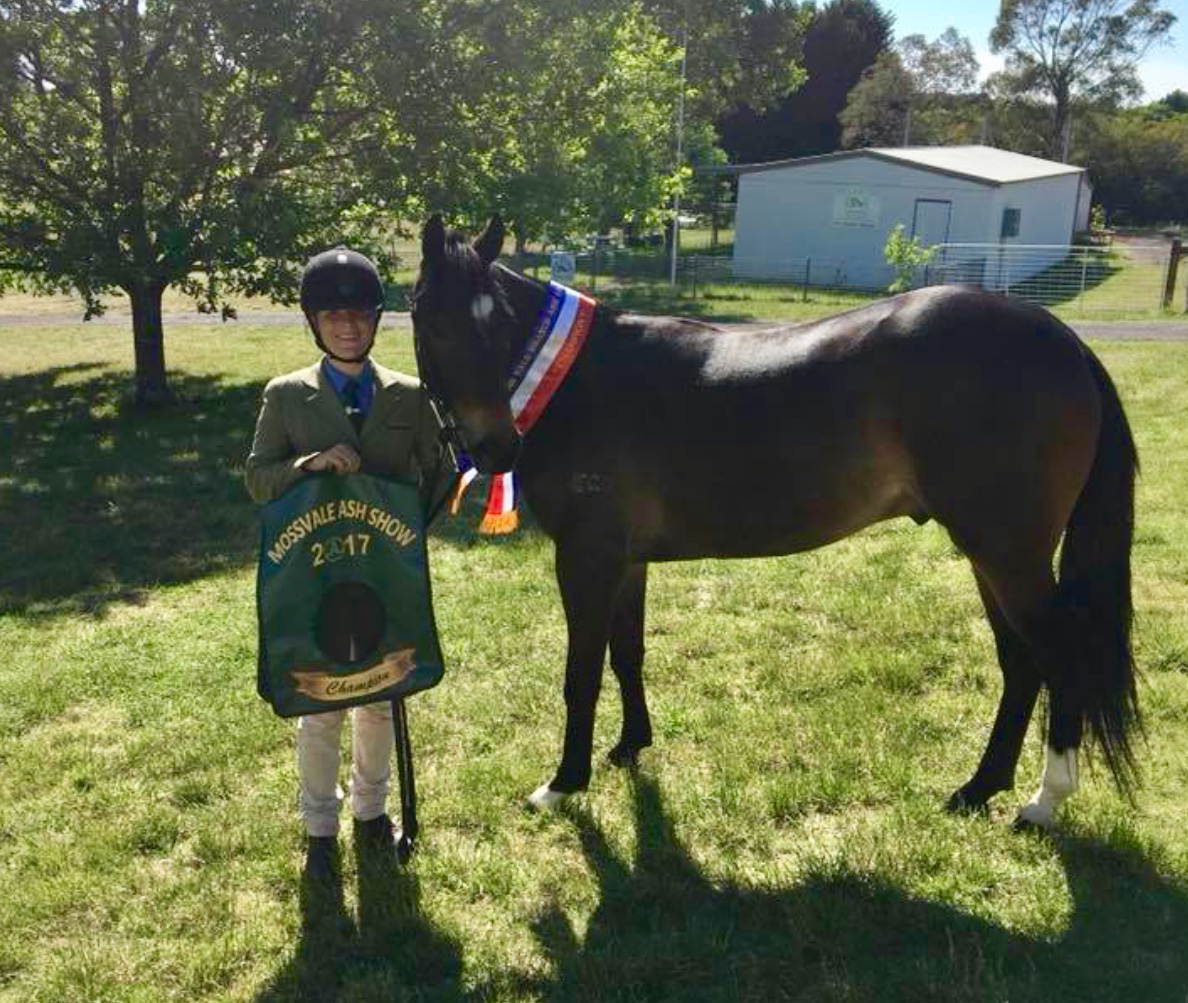 More ribbons at the Mossvale Show, in the Led section.
Ribbons again under saddle with his favorite girl, Teagan.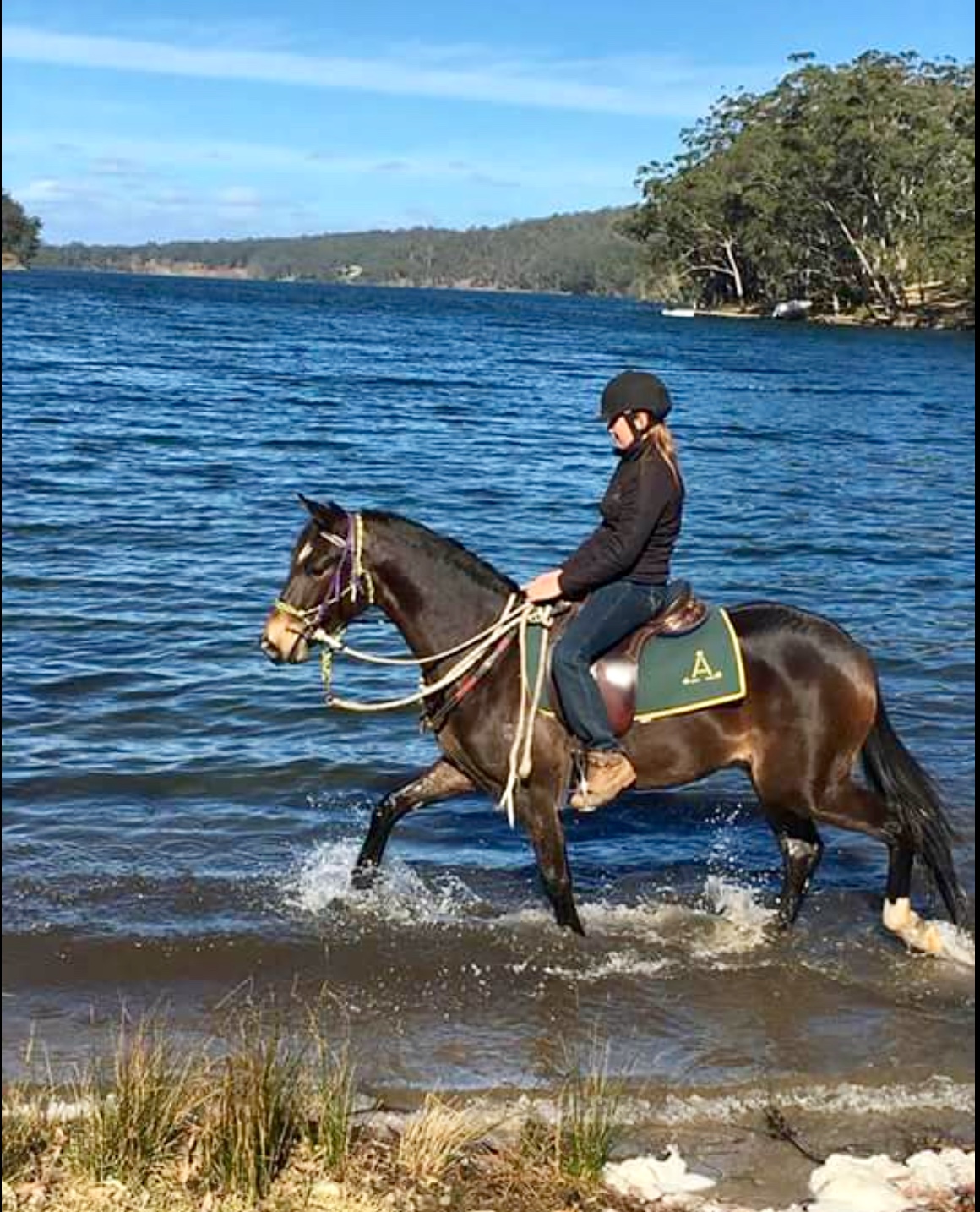 Fun time at the beach for Teagan and Roo, as Small Talk is affectionately known.
*********************************************************************************
Ellerston

Also sold at 2017 Sale, our Glencoe Trade Secret- (full brother to Glencoe Craftsman), and Glencoe Better Still (sired by Glencoe Craftsman)sold to Ellerston Pastoral Company, Scone as yearling colts for $8,000 and $10,000, respectively. They have broken in beautifully, and gelded as was always the plan for these boys. We recently sold another yearling colt- Glencoe Pledge, to the same family.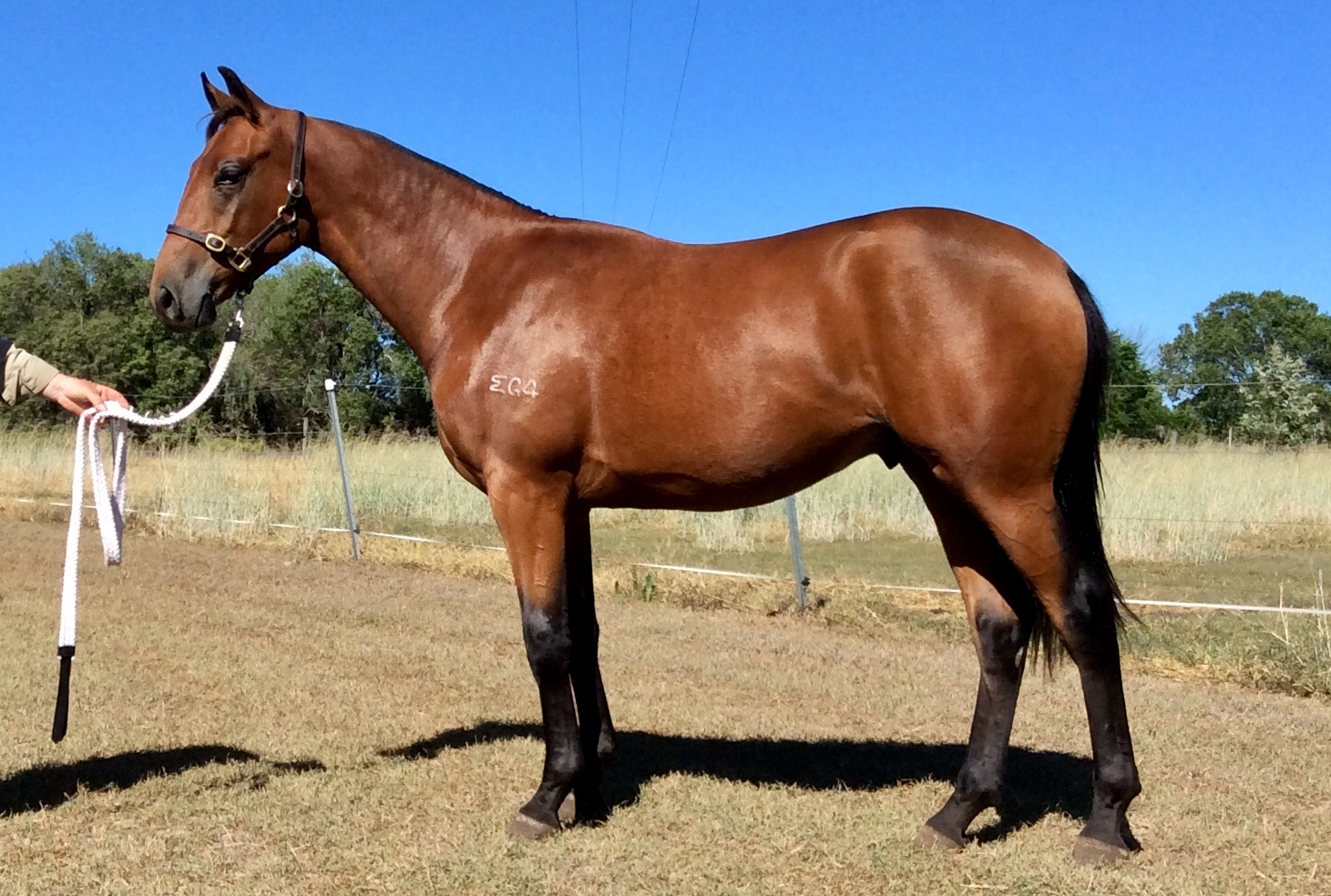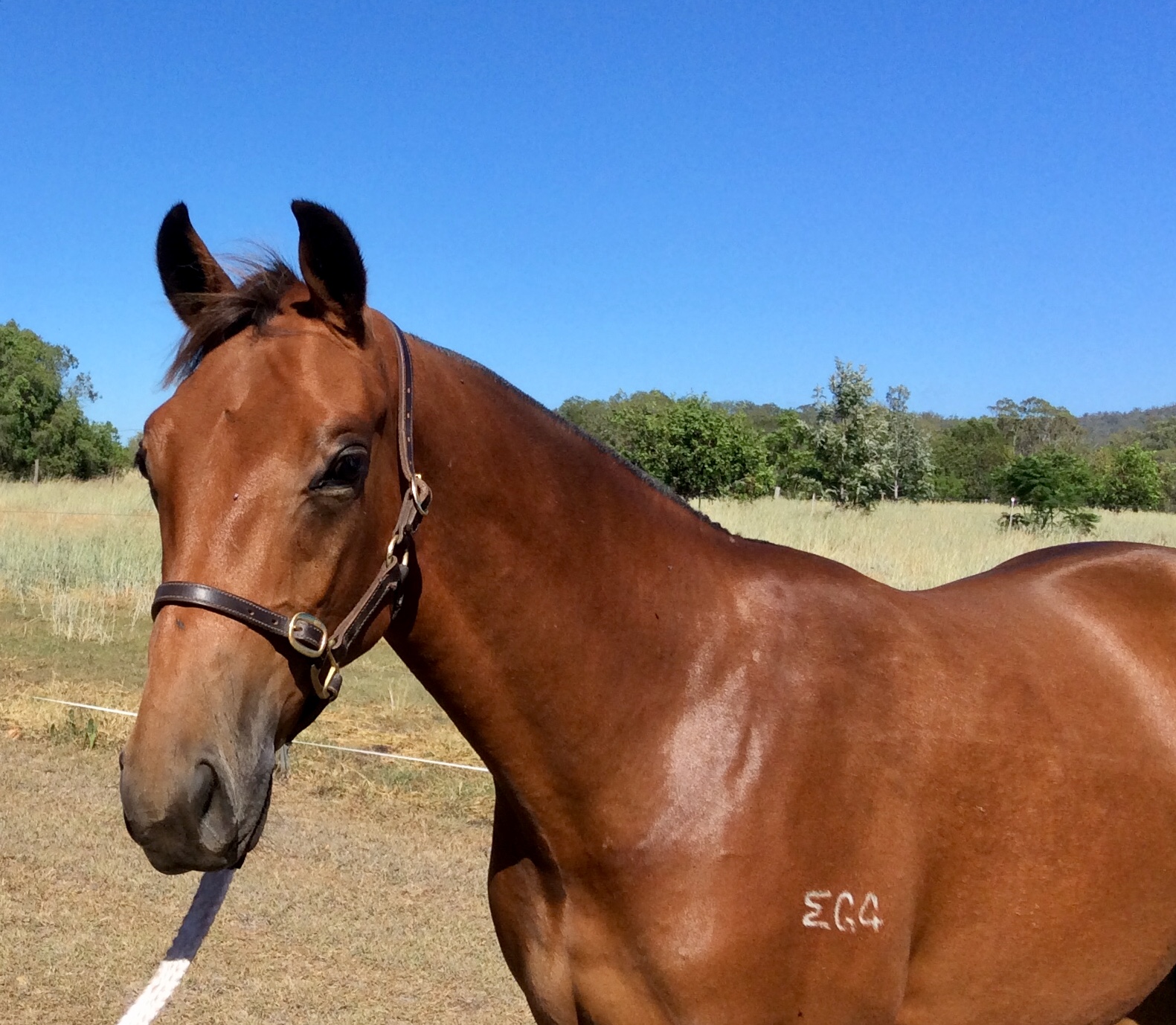 Glencoe Pledge, a yearling colt, and a grandson of Glencoe Abstract, has joined several other Glencoe bred horses at Ellerston in the Hunter Valley
**********************************************************************************
Gabbi Macdonald.

Gabbi Macdonald, successful purchaser of Glencoe Snap Chat, recently returned to purchase the yearling gelding, Glencoe Boston. Snaps has had his breaking in with Scott Everingham, been to a Steve Hart Clinic with Gabbi, and turned into a great mate and mount for Gabbi. Boston has had his first session with Scott, is now home mating up with Snaps, so everyone is happy!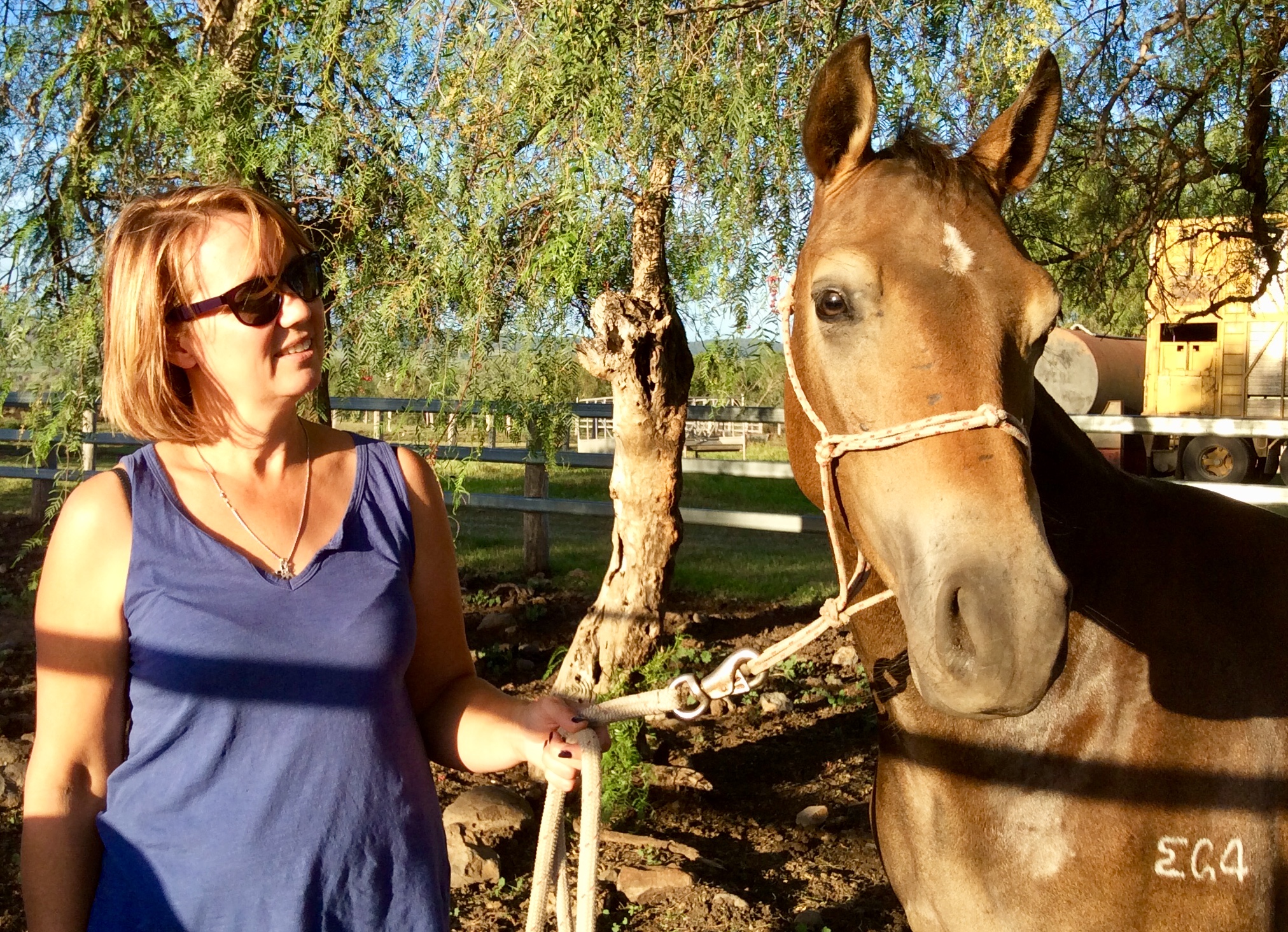 Getting to know you! Gabbi Macdonald meeting Glencoe Boston (Glencoe Abstract/ Glencoe Cabachon), a yearling gelding for the first time. I think he approved of the new lady in his life!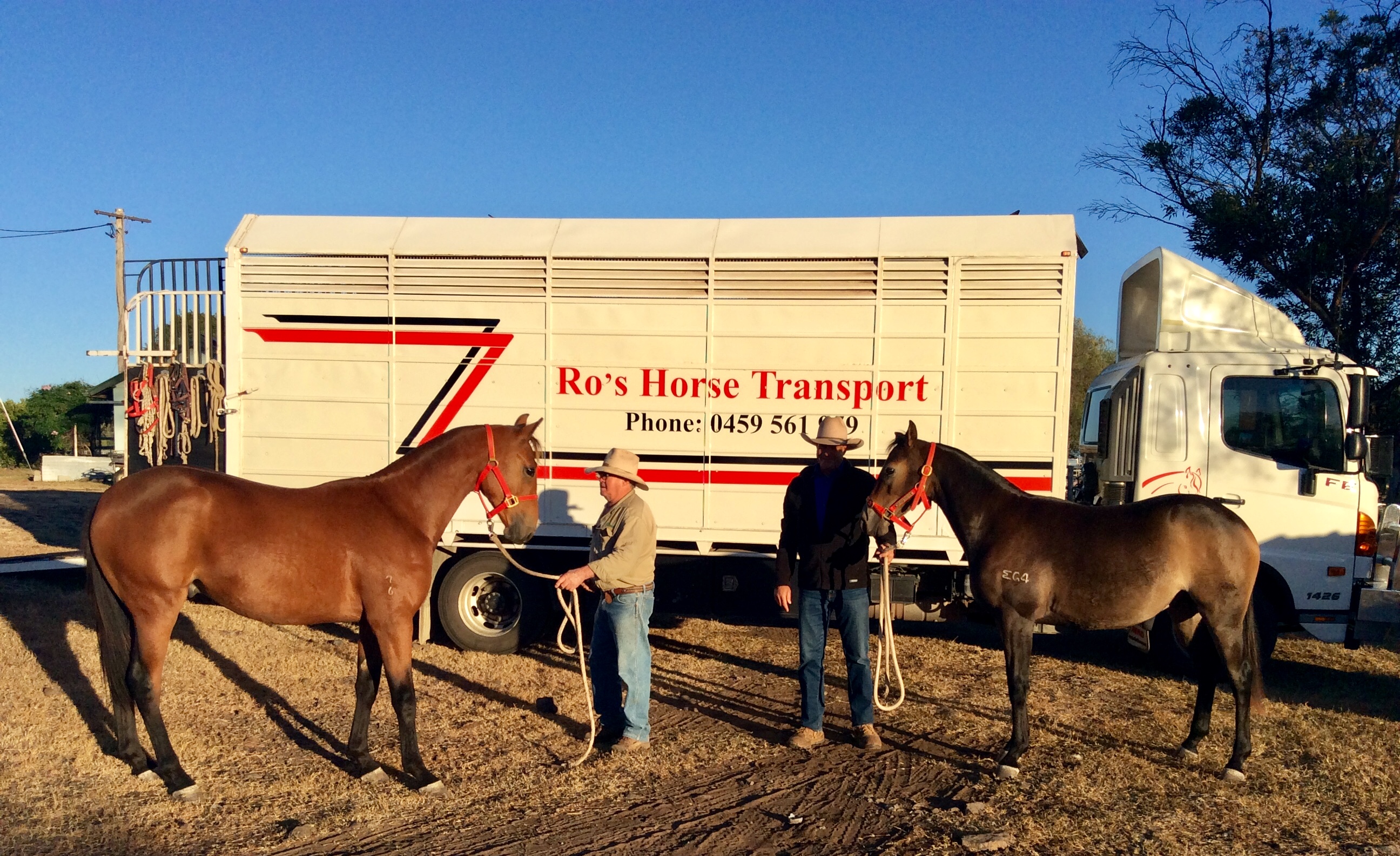 Early morning start for Glencoe Pledge, heading for the Hunter Valley, and Glencoe Boston, heading down to Gabbi on the south coast of NSW, all in the safe hands of Rowan Whitton, who travels all Glencoe horses to the south.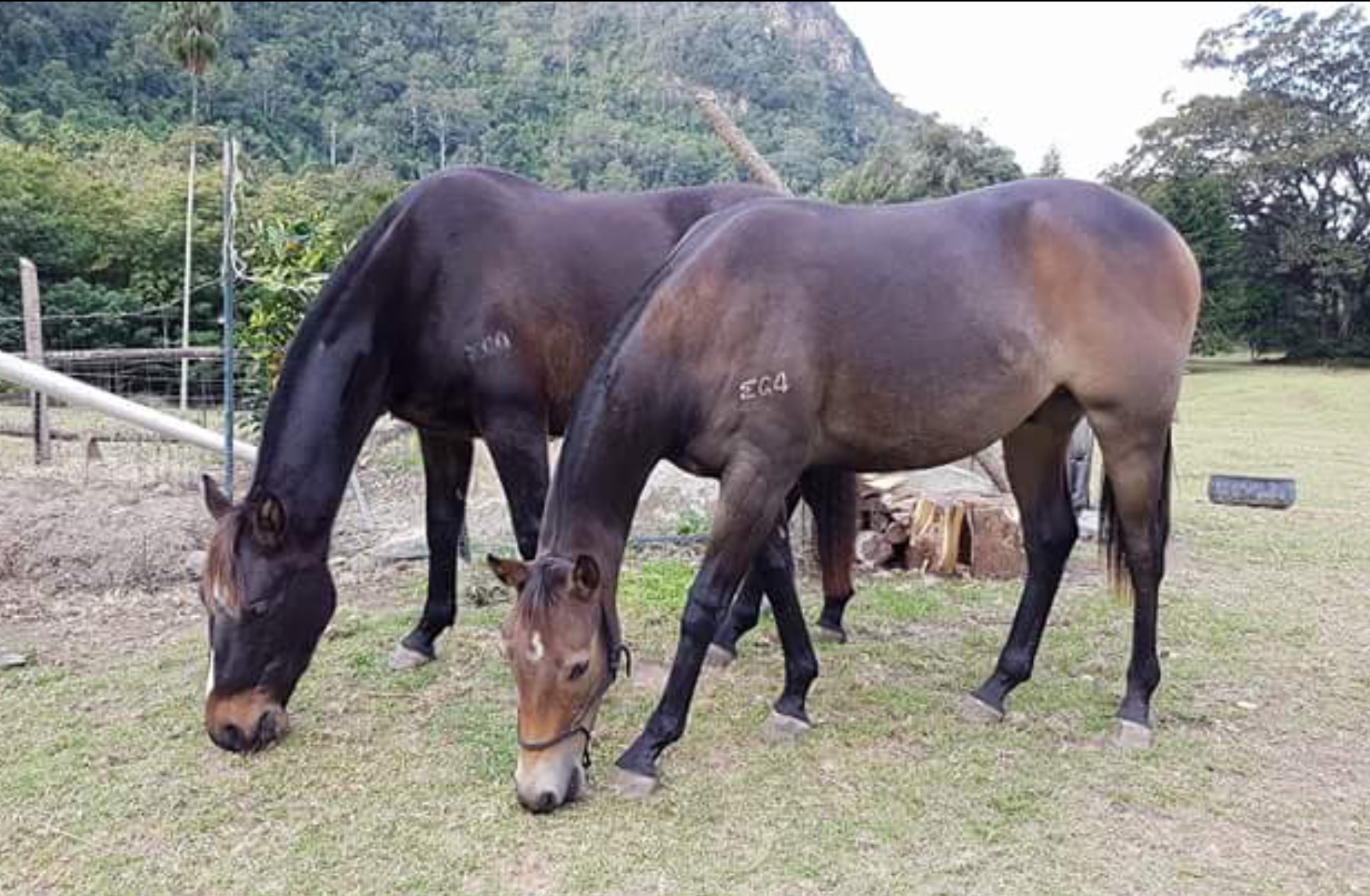 Mates right from the getgo! Left is Glencoe Snap Chat-purchased by Gabbi as a yearling gelding in March 2017, and Boston, just after a week or two in the very capable hands of Scott Everingham.
**********************************************************************************
Tonisson family.

Jason and Kylie Tonisson purchased the broken in mare Glencoe Malala, and The yearling filly, Glencoe Altise, who have both settled in very well, with their previous purchases -polo playing stallion, Glencoe Rembrandt, and young gelding Glencoe Jack Spratt. I think Charlotte has put her hand up for Malala! She would make a lovely kids horse, with laid back attitude and nature.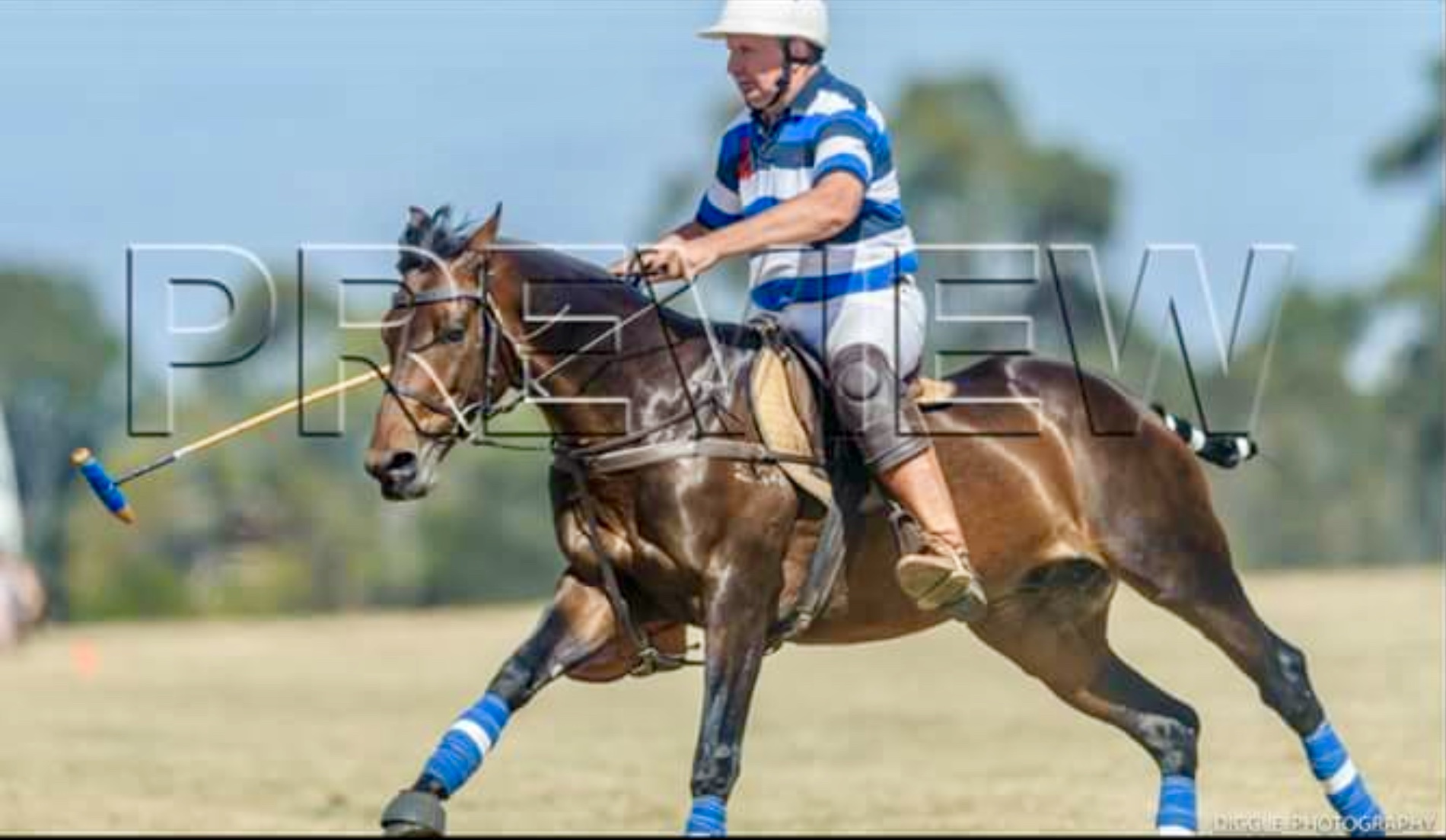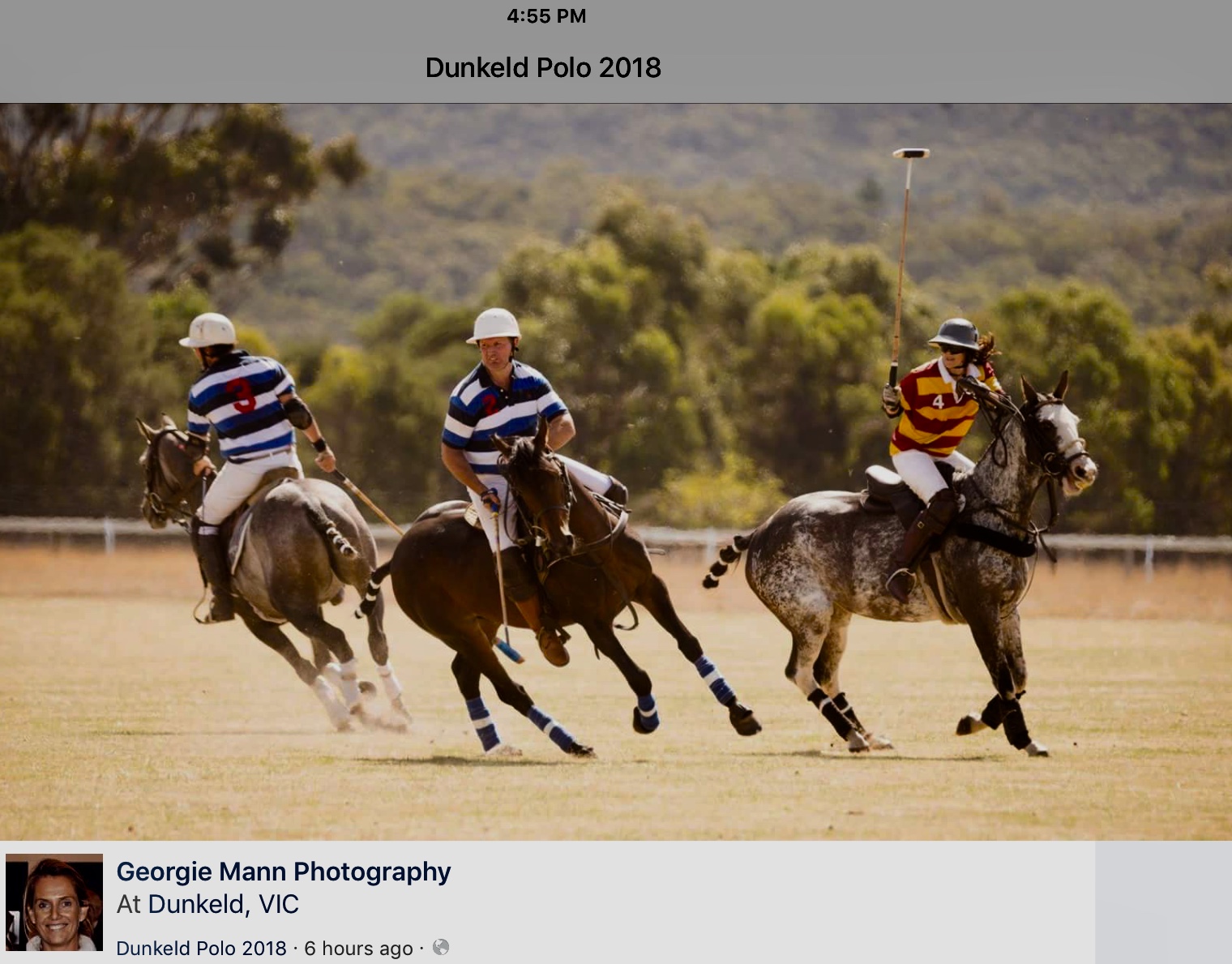 Jason Tonisson playing polo on Glencoe Rembrandt, the first of four Glencoe that he, Kylie and family have purchased from us here at Glencoe Stockhorses.
*********************************************************************************
Glencoe Pretty Neat.
Kellee Campbell, Mcdade, Texas , USA, made a lightening trip to Australia in March, visited the filly she purchased at our 2017 Sale-Glencoe Pretty Neat, at Steven Hart's training complex near Canberra. To quote Kellee, she was "Super happy" with the filly, and how she is going under saddle- Neaty is due to fly out to the US, in July.
No photos
*********************************************************************************
Glencoe Perfect Pete

Another yearling colt sold at our Sale who has gone on to make an impression is Glencoe Perfect Pete, by that up and coming Heritage bred sire, Hoaths Peter. Purchased by well know personality, Gwen MacMillan, Pete has been prepared and shown for her by Michelle Evans, with great success. Well known for her colorful personality, Michelle has presented Pete to the nth degree of professionalism, and we can't wait to see what the future holds for this youngster. Perfect Pete won the Led Yearling Colt class at the 2018 ASHA Nationals, as well as several Supreme All Breeds sashes at Local Ag Shows.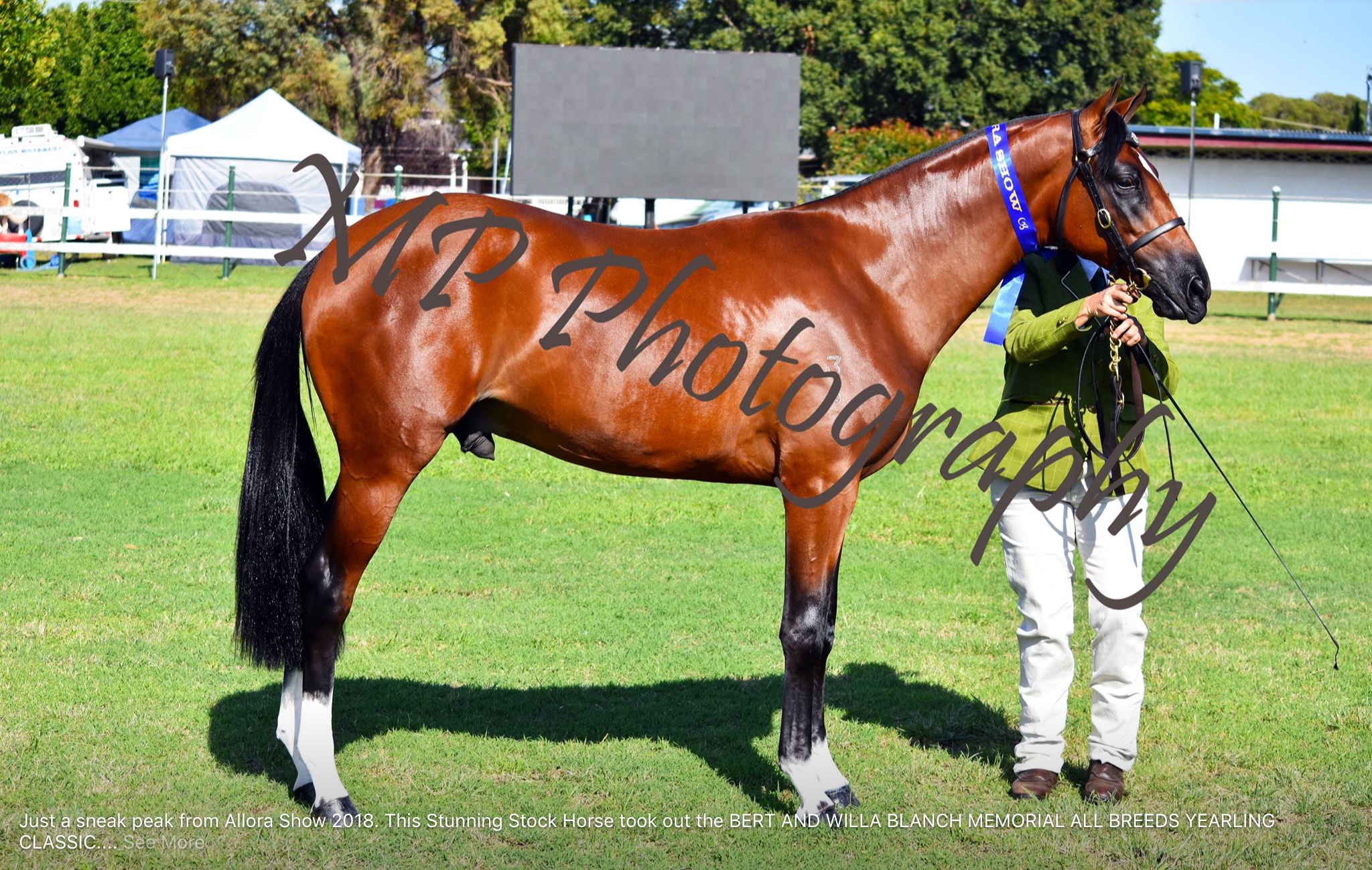 First Show for Perfect Pete at Allora where he was unbeaten in every event, including winning the All Breeds Yearling Futurities, as well as Supreme All Breeds Led Exhibit.
Judge at Allora with Pete and his wonderful handler, Michelle Evans.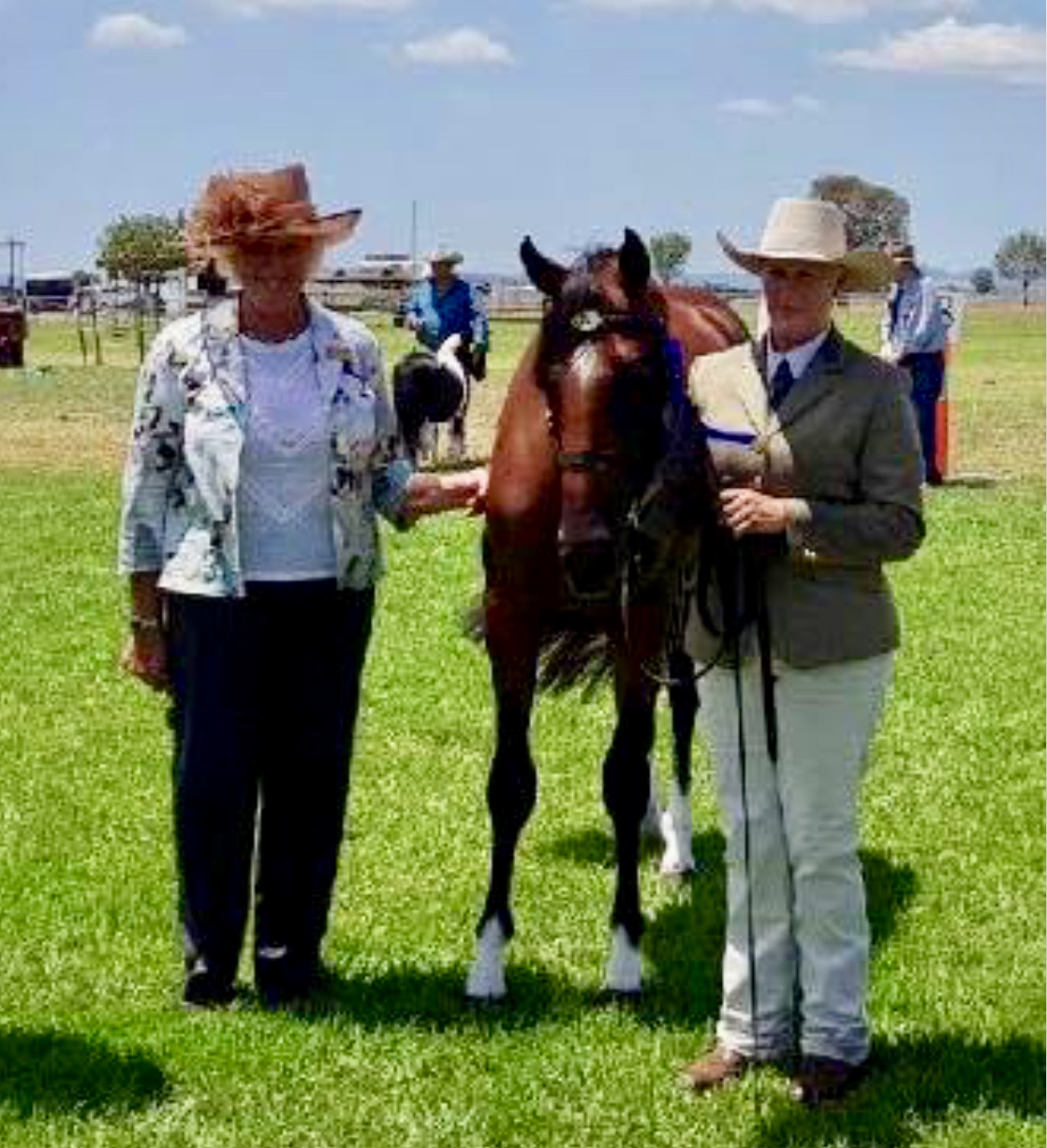 More championships at Clifton Show, and again All Breeds Supreme Led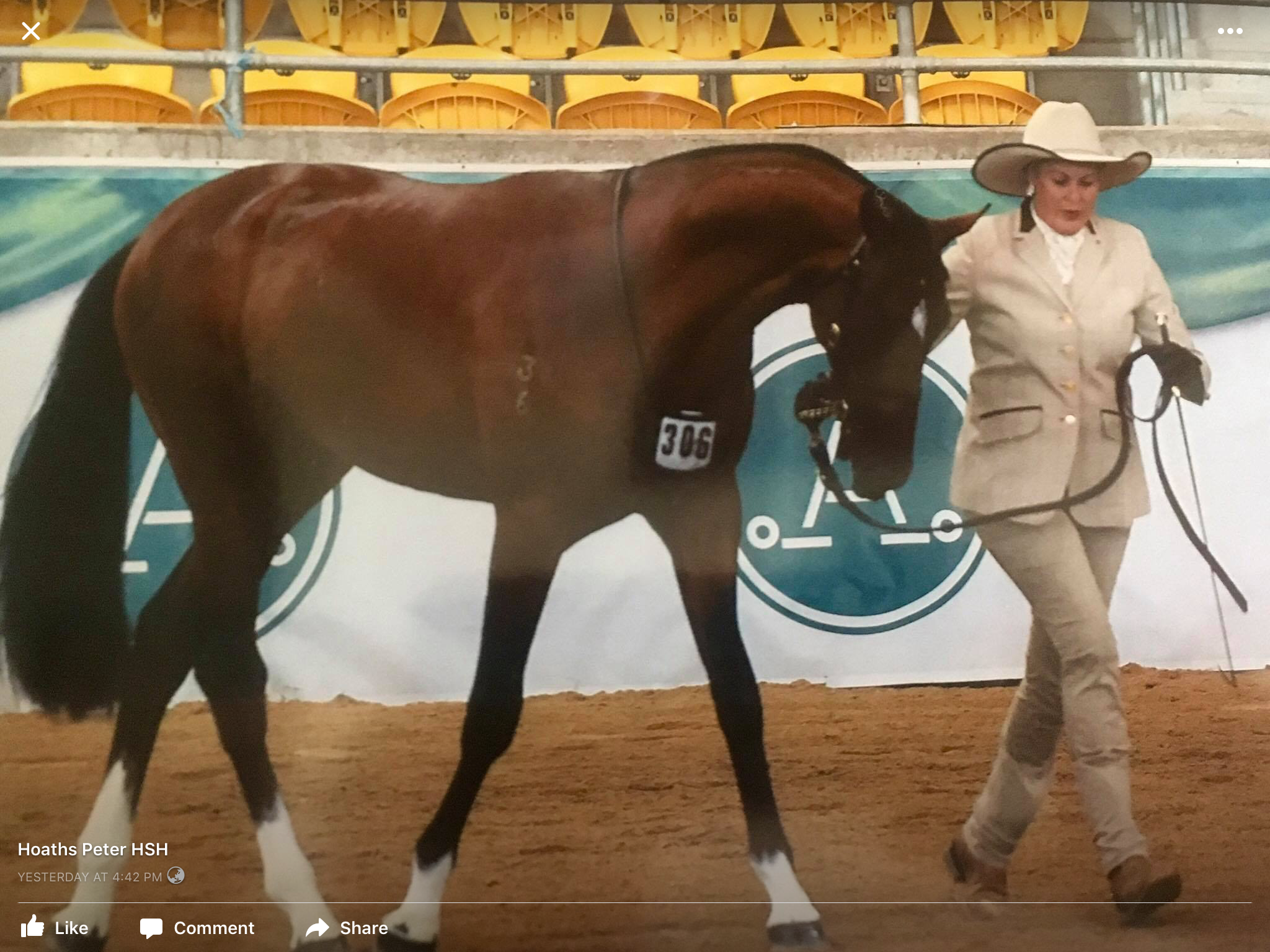 Strutting their stuff in the Yearling colt class, ASH Nationals.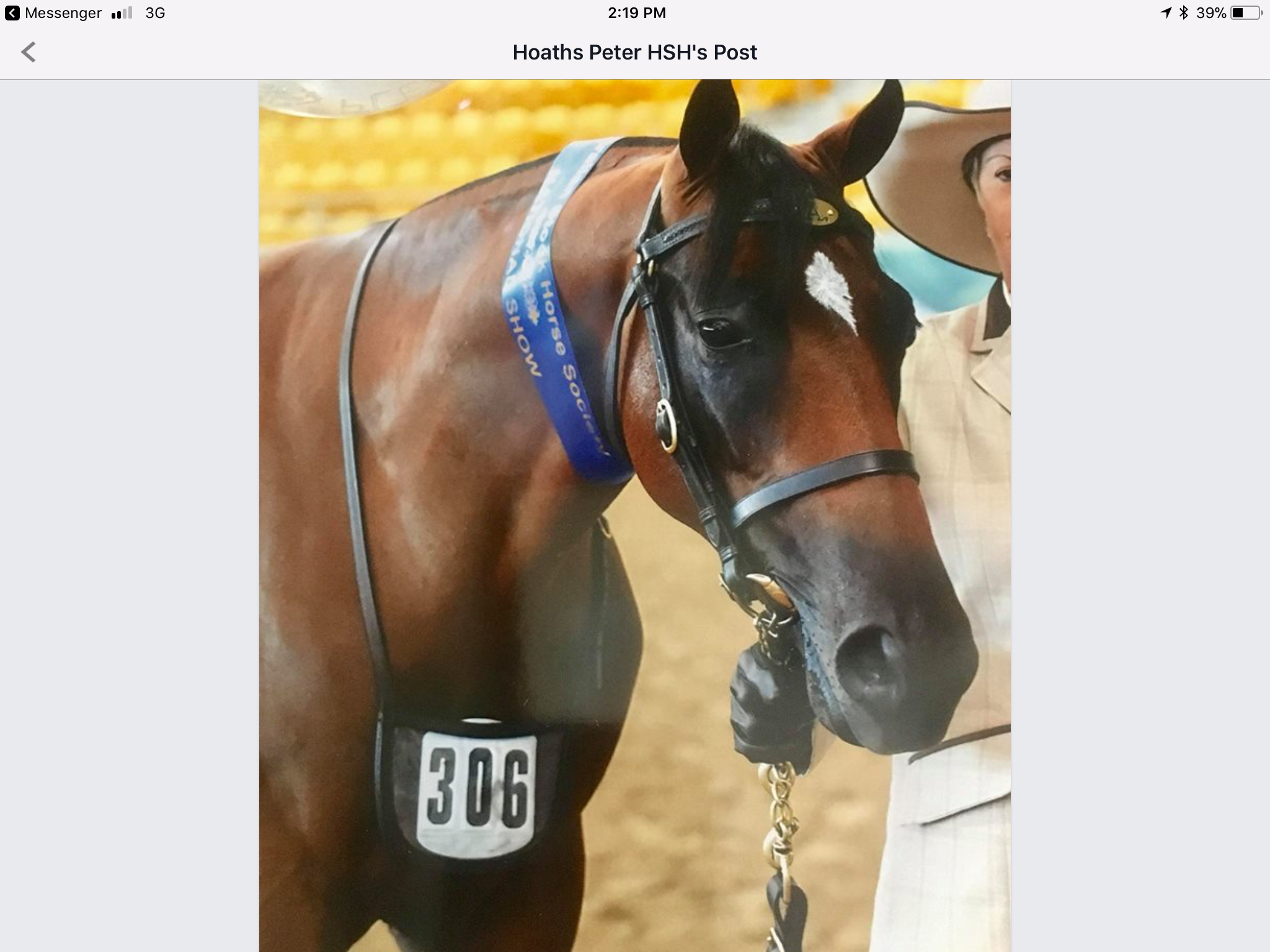 Reaping the rewards, winning the colt class at the ASHNationals.